Flag Carrier of Kazakhstan
Air Astana
One of my favorite airlines.
When my preparations to return back to Kazakhstan were settled, I booked my tickets from Ho Chi Minh City, Vietnam, to Almaty, with Air Astana. At the time, Air Astana had a direct flight to Almaty from Saigon.
On my flight to Almaty, I was upgraded by the Vietnamese Air Astana staff to business class. This helped relax me a bit because I thought I was returning back to the 1990s Almaty.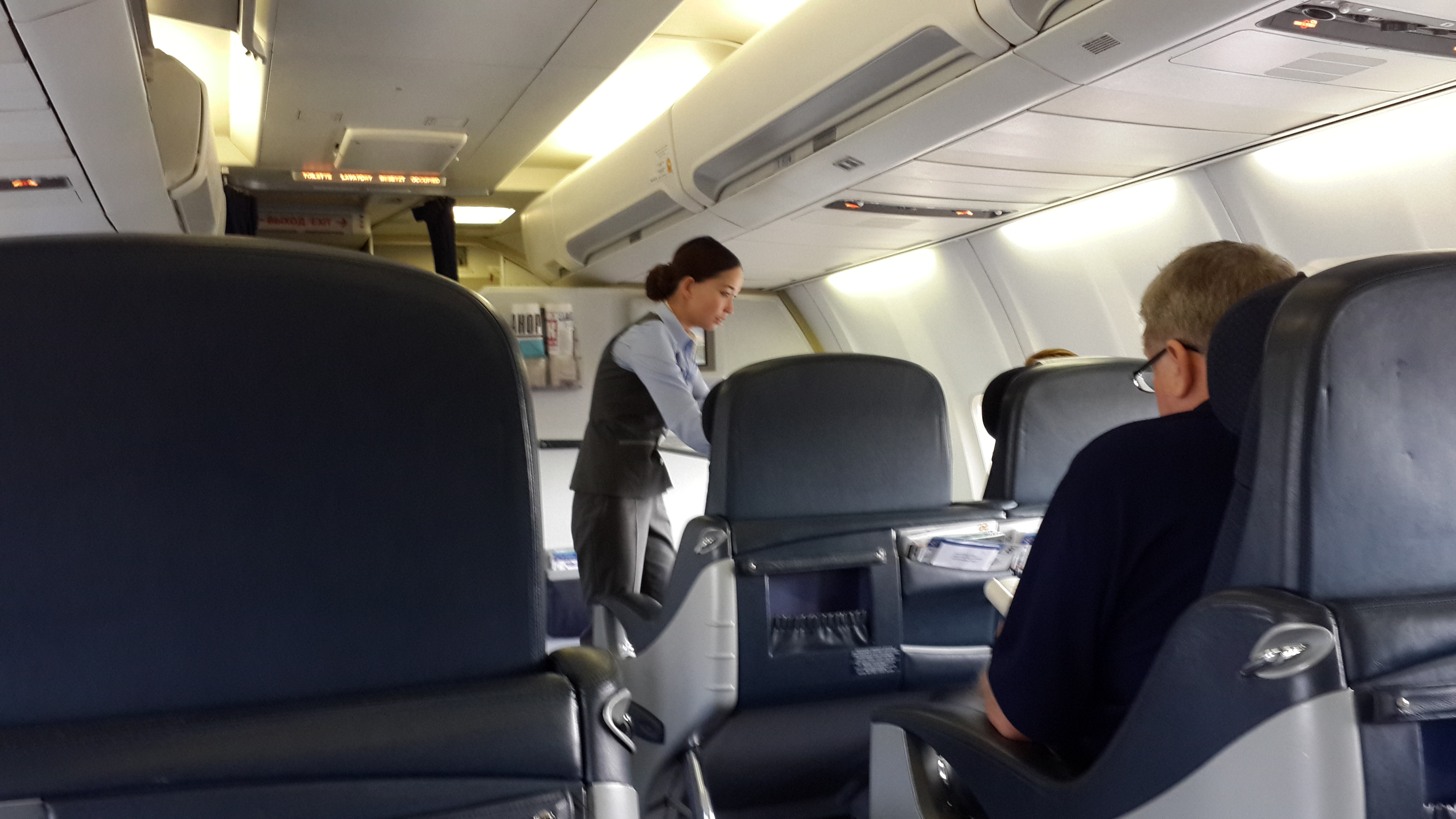 I am up in business class on my first Air Astana flight to Almary from Ho Chi Minh City, Vietnam.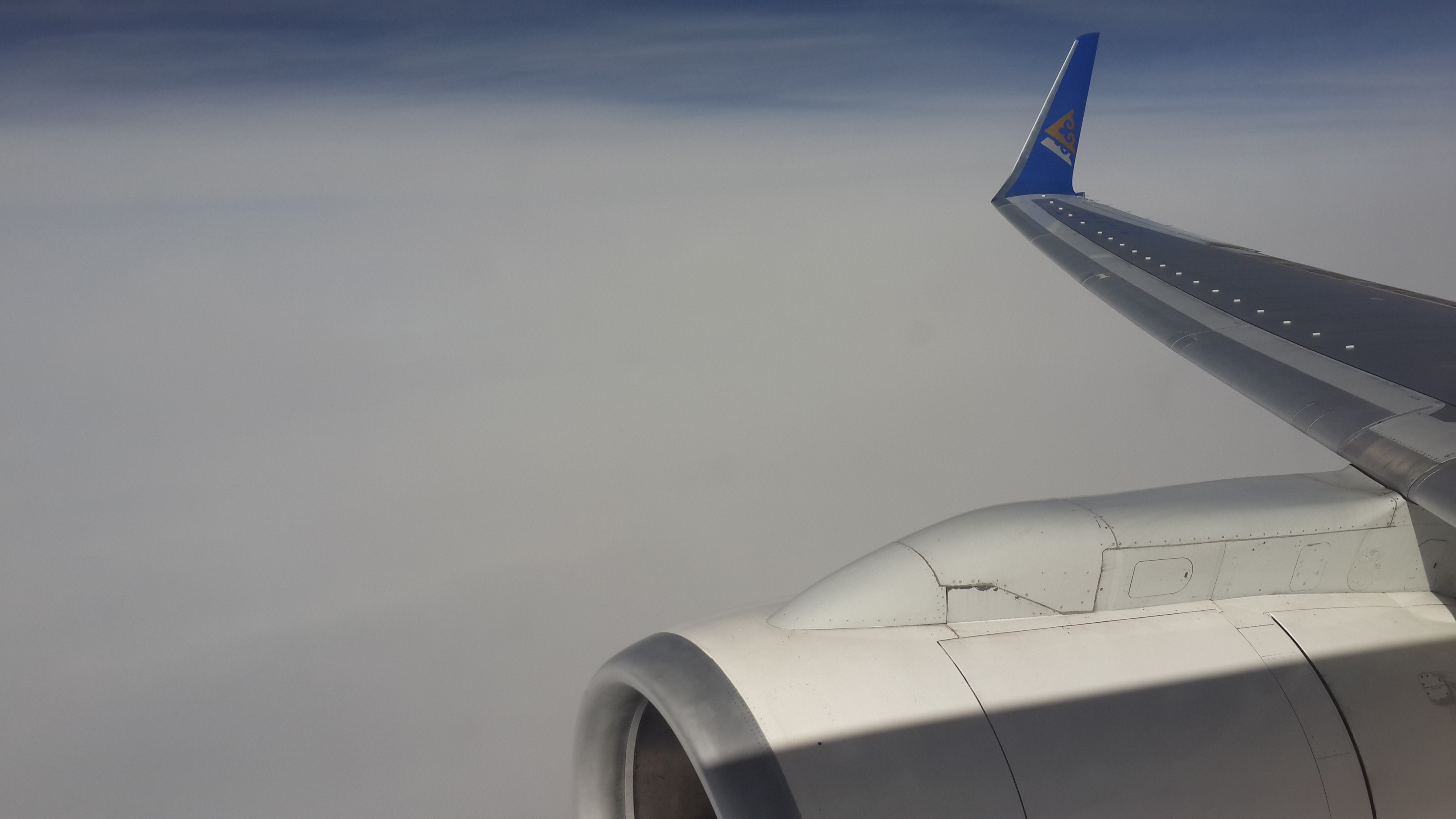 I would end up taking around 12-20 Air Astana flights per year when I lived in Almaty.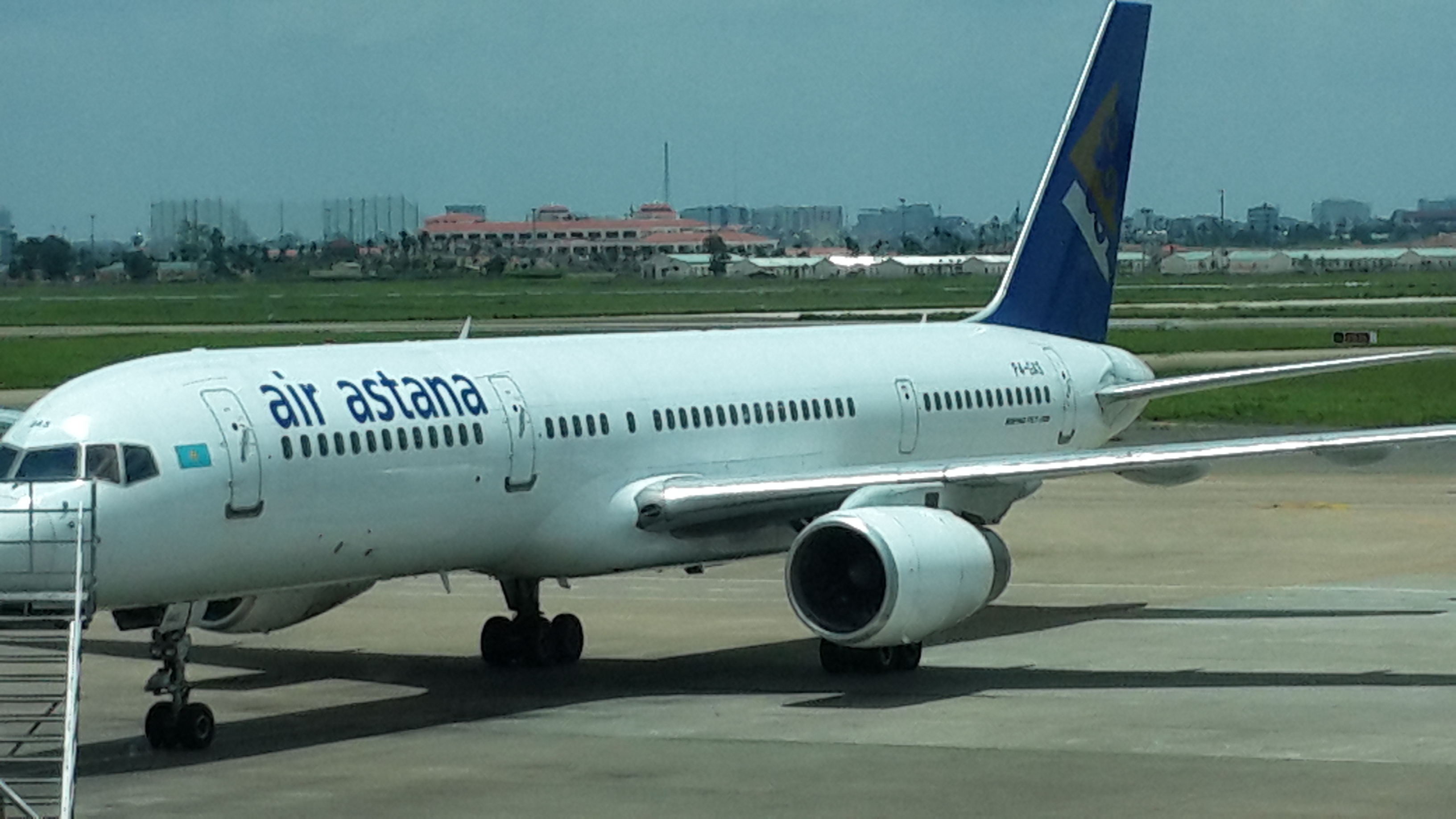 The famous Boeing 757 from Air Astana would leave Almaty on Friday evening, land in Bangkok and finally make its way to Ho Chi Minh City. From there it flew back to Almaty and land Saturday afternoon.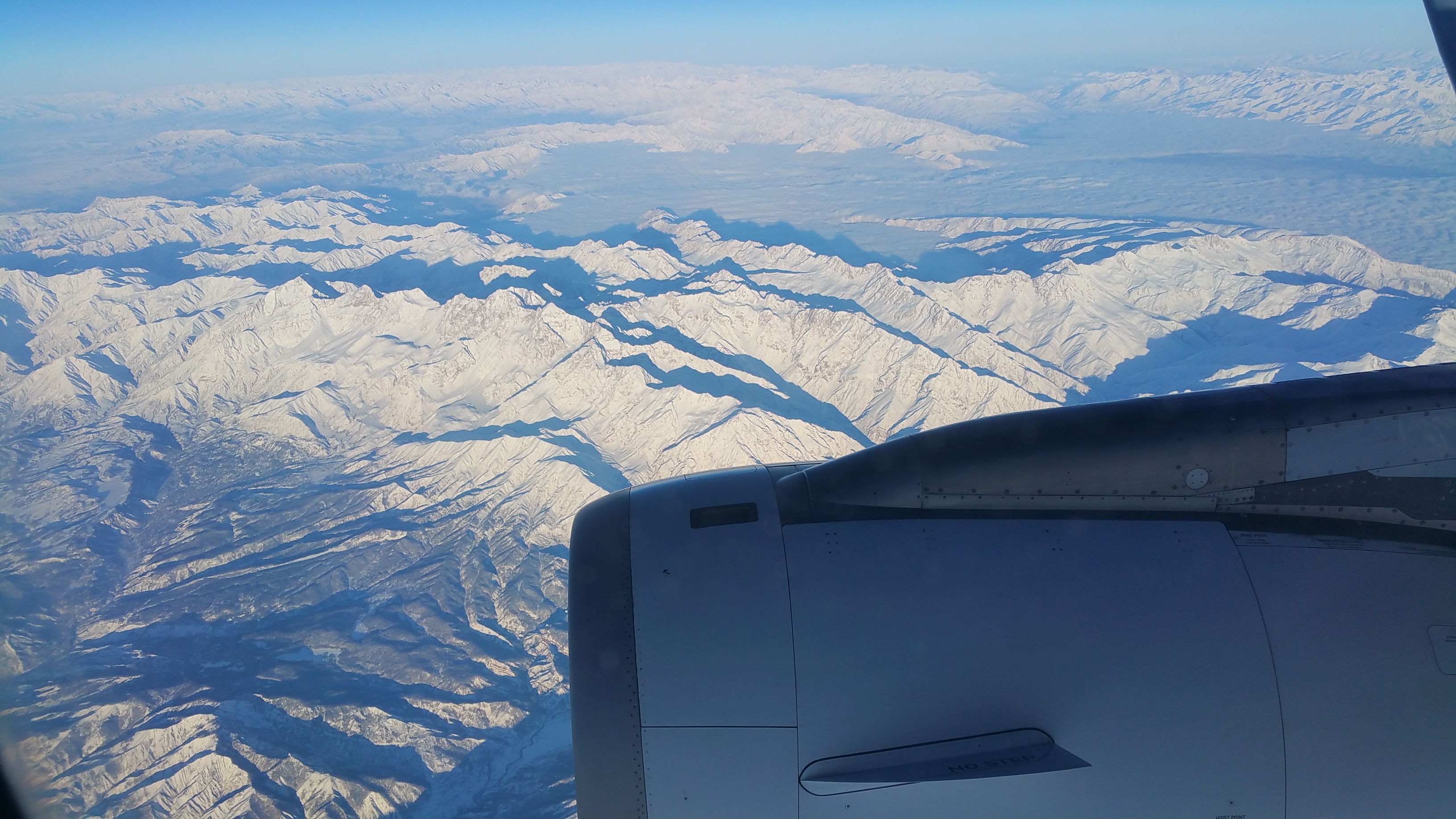 The route from Almaty to New Dehli, India, flew over the Tien Shan Mountains in Kyrgyzstan. In winter, it was a very beautiful site.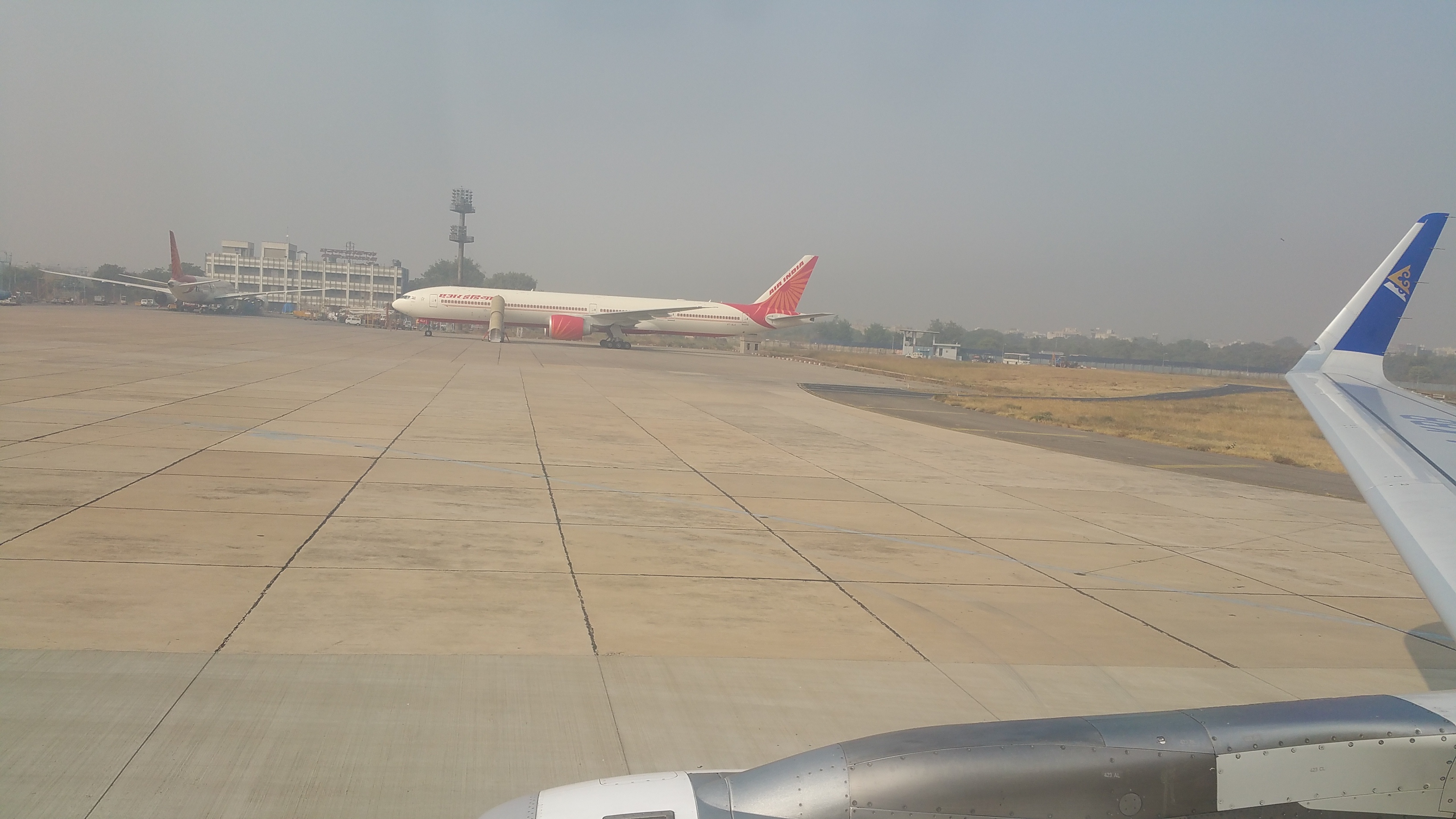 My Air Astana flight after landing in New Dehli, India.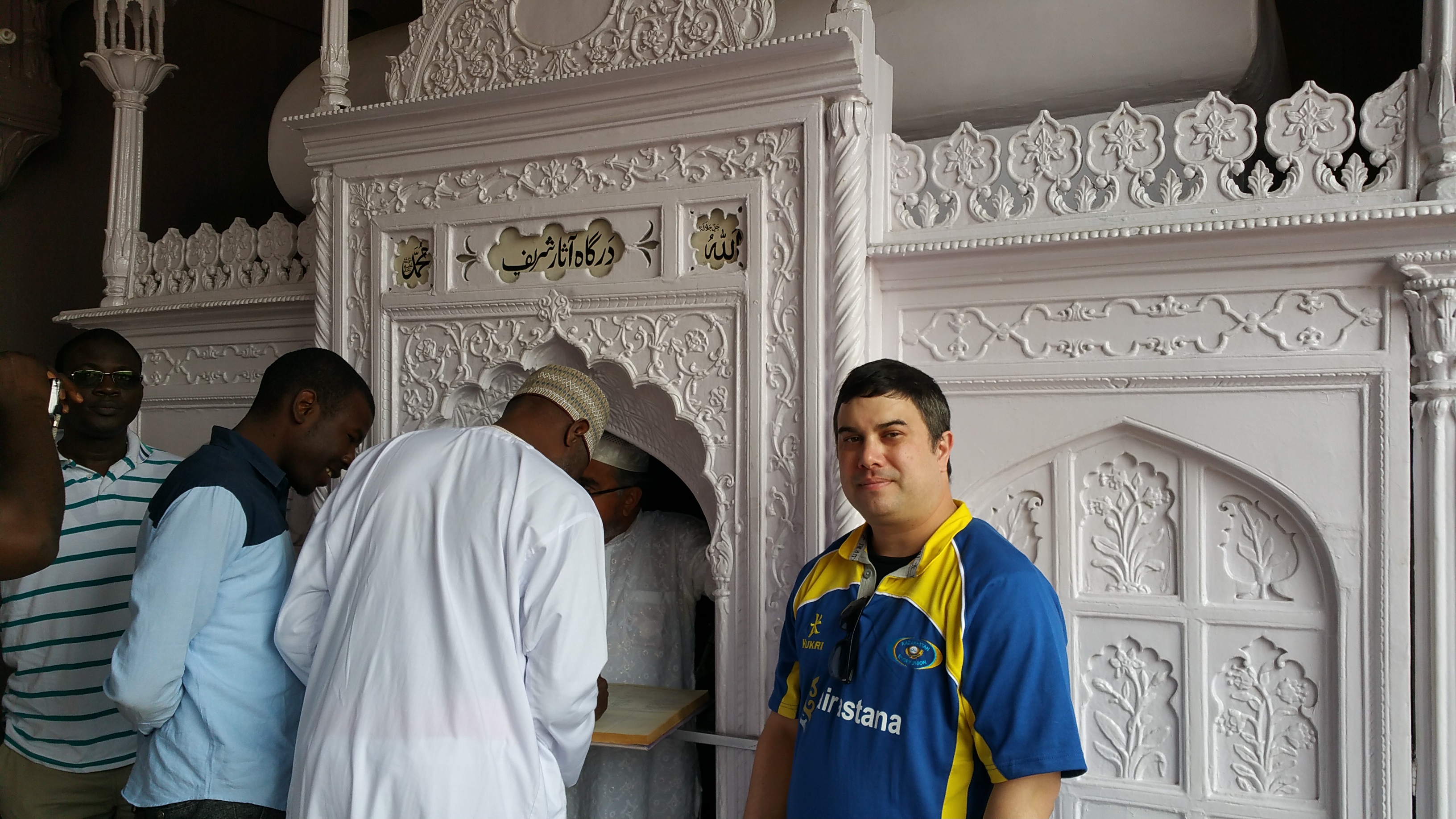 My Vietnamese friend in Saigon did bookings for Air Astana. One day he gave me an Air Astana football jersey. I wore this shirt in New Dehli.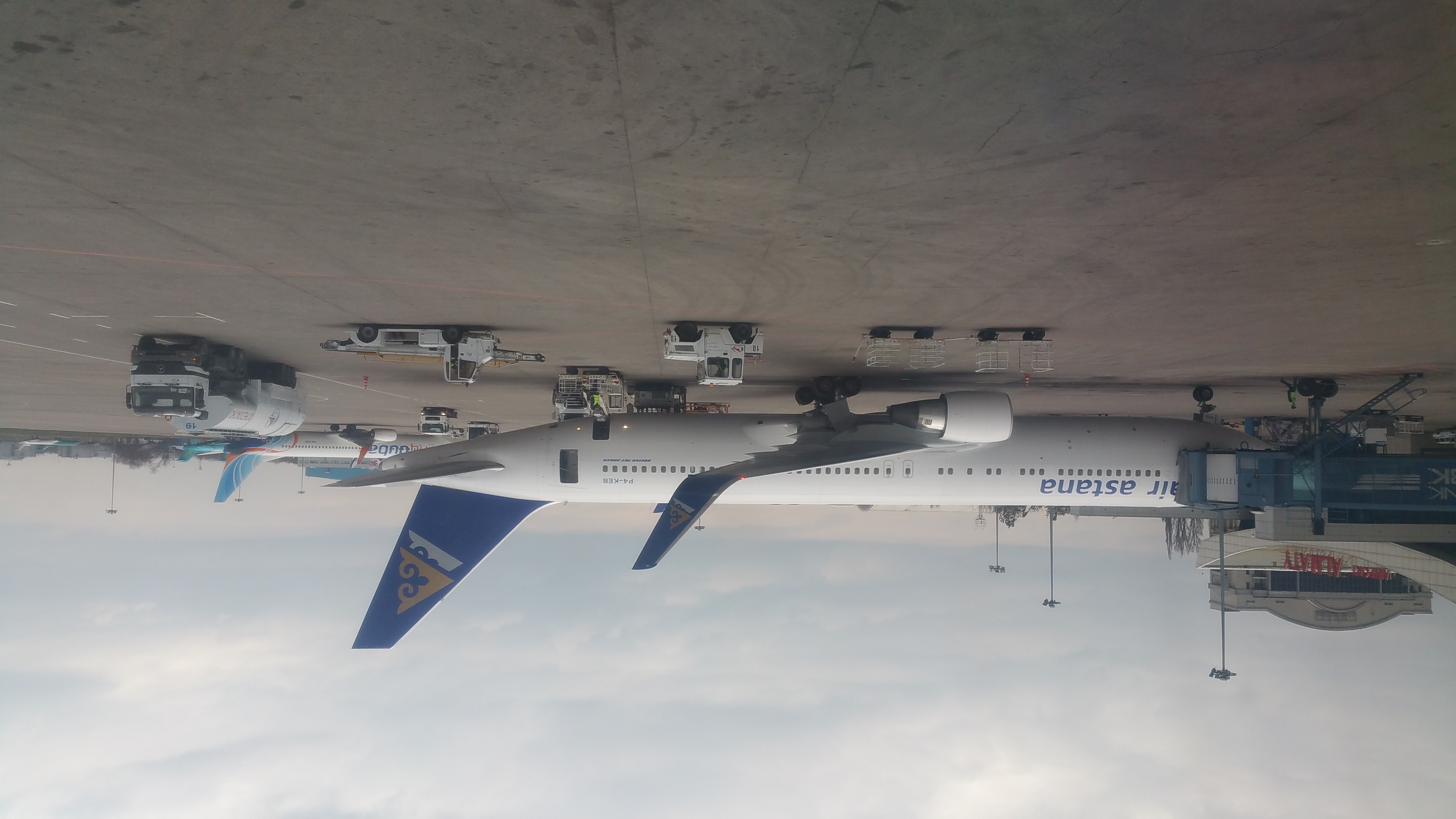 Air Astana's Boeing 767 at Almaty International Airport.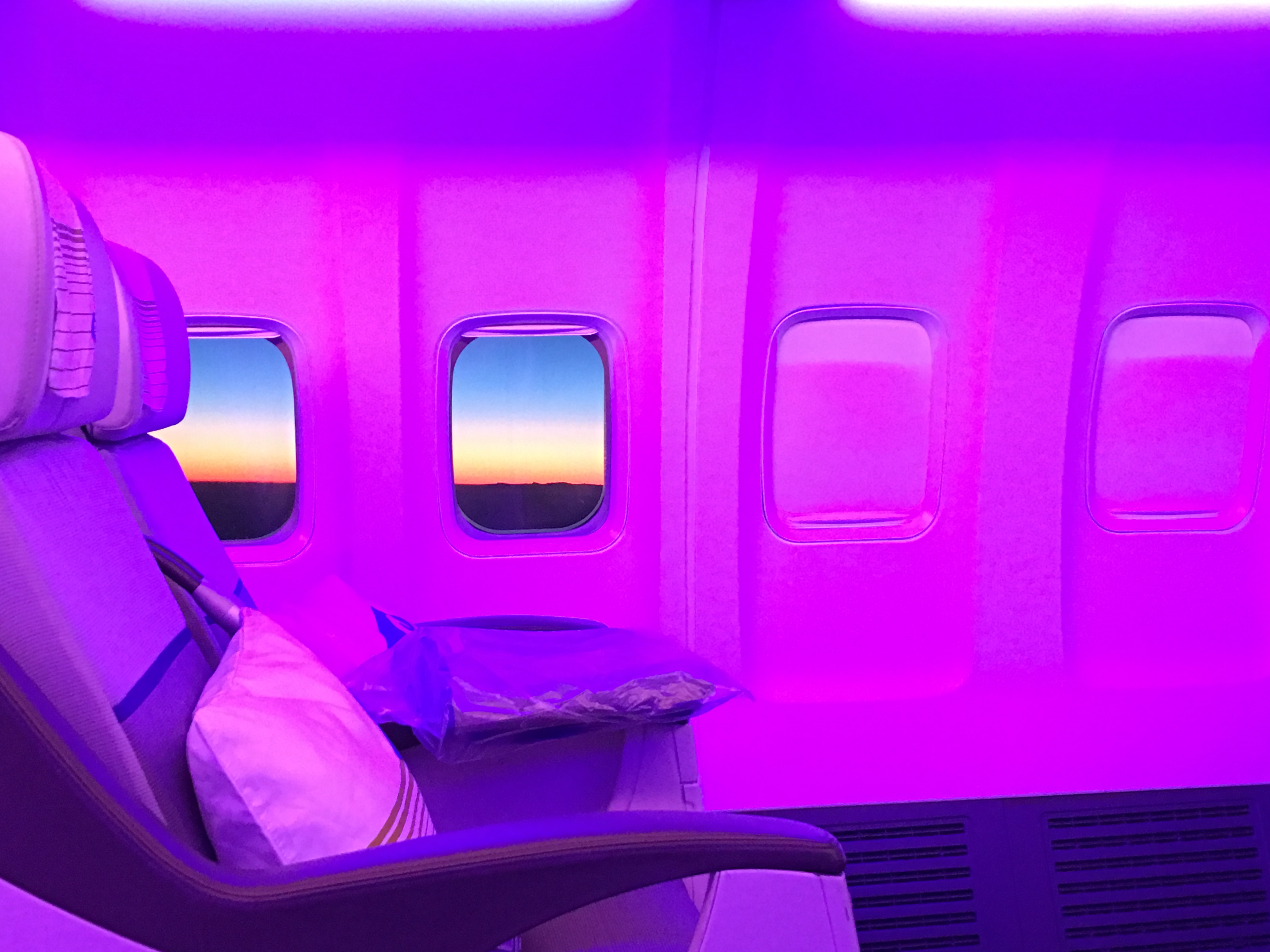 Air Astana has some nice evening colorations in their cabins.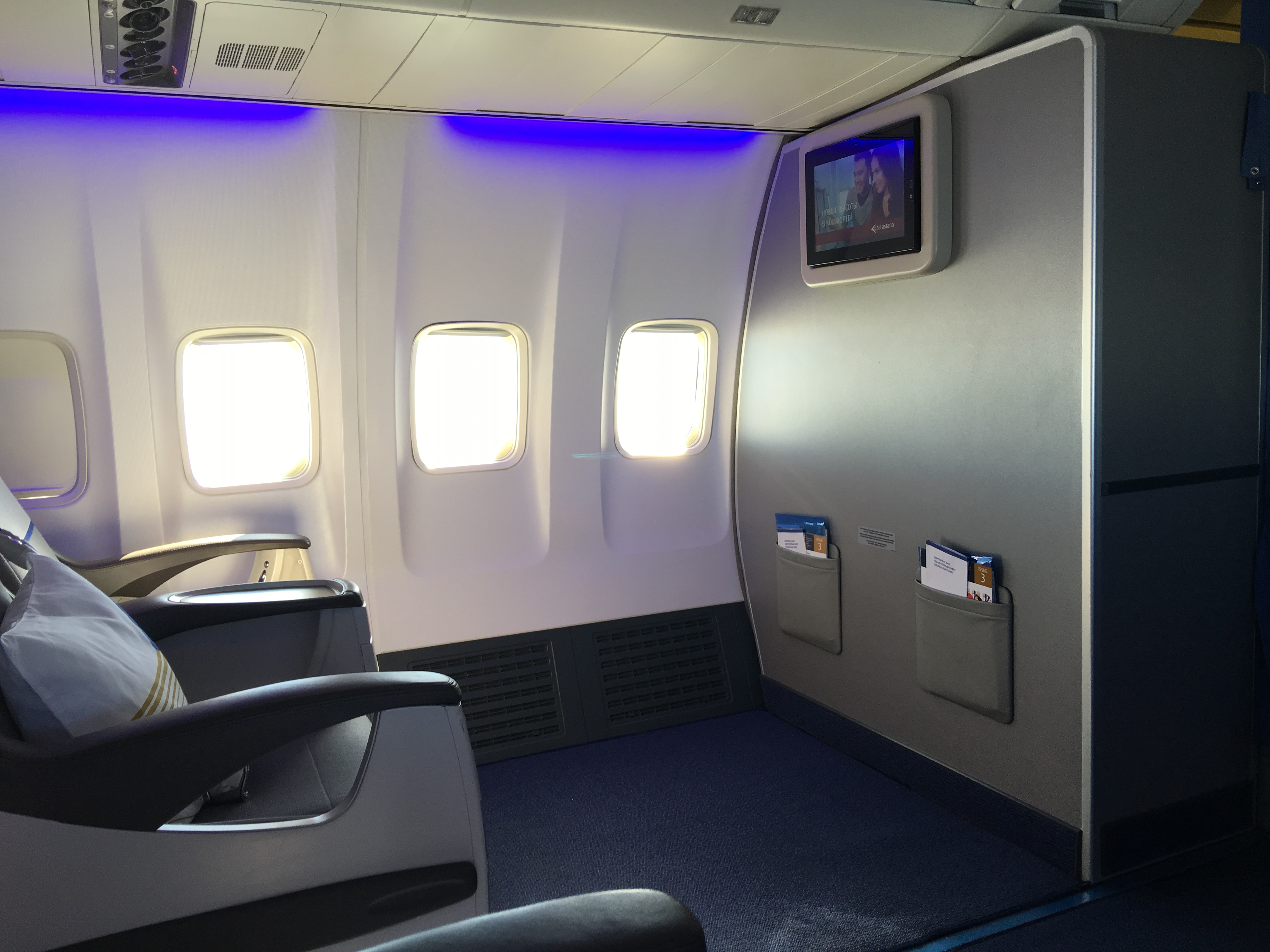 Up in Business class again on Air Astana. Air Astana had a bidding system where you could place a bid for any free business class seat. I was normally able to get a seat with my "low" bid.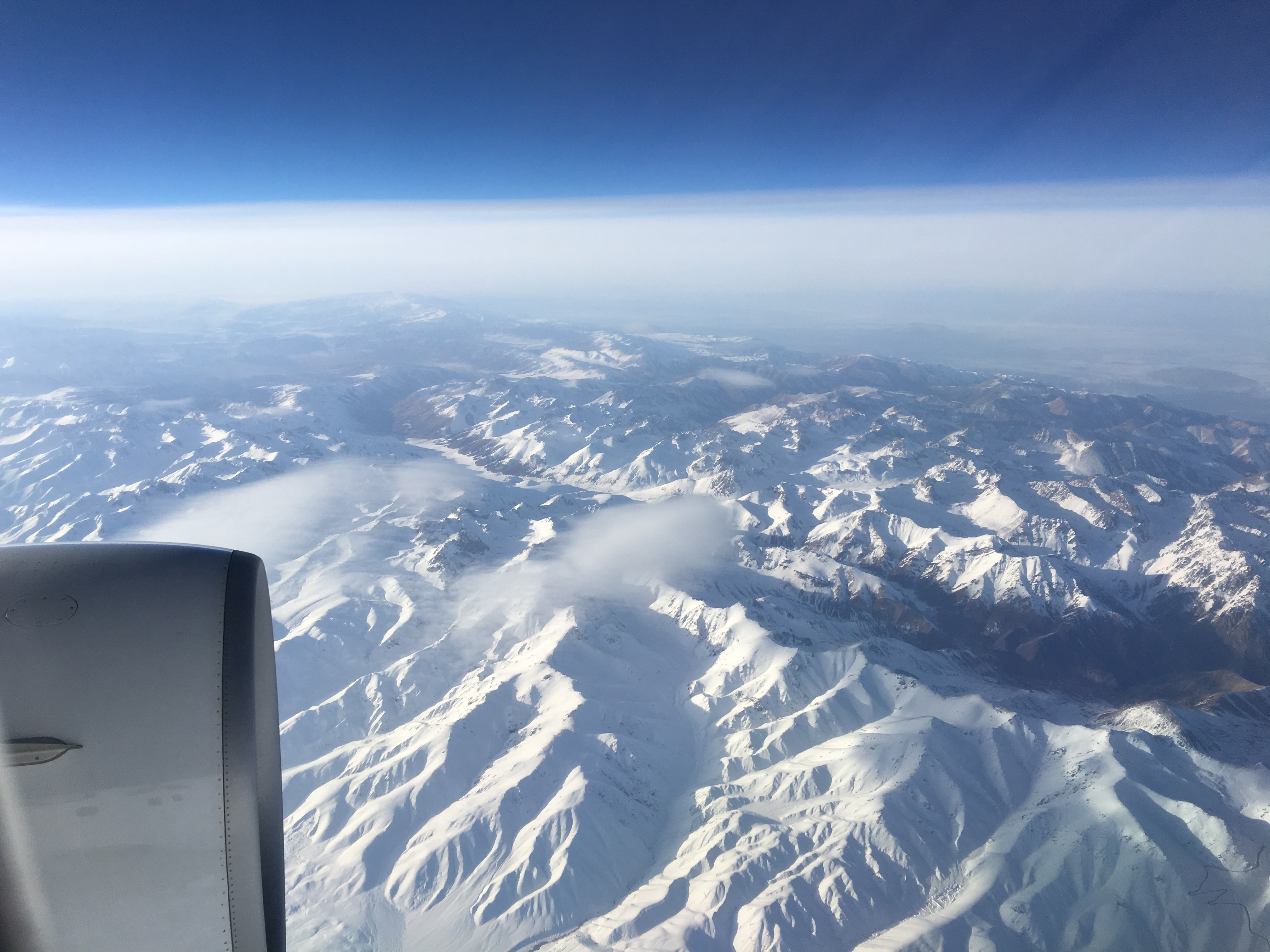 Another view of the Tien Shan Mountains from Air Astana.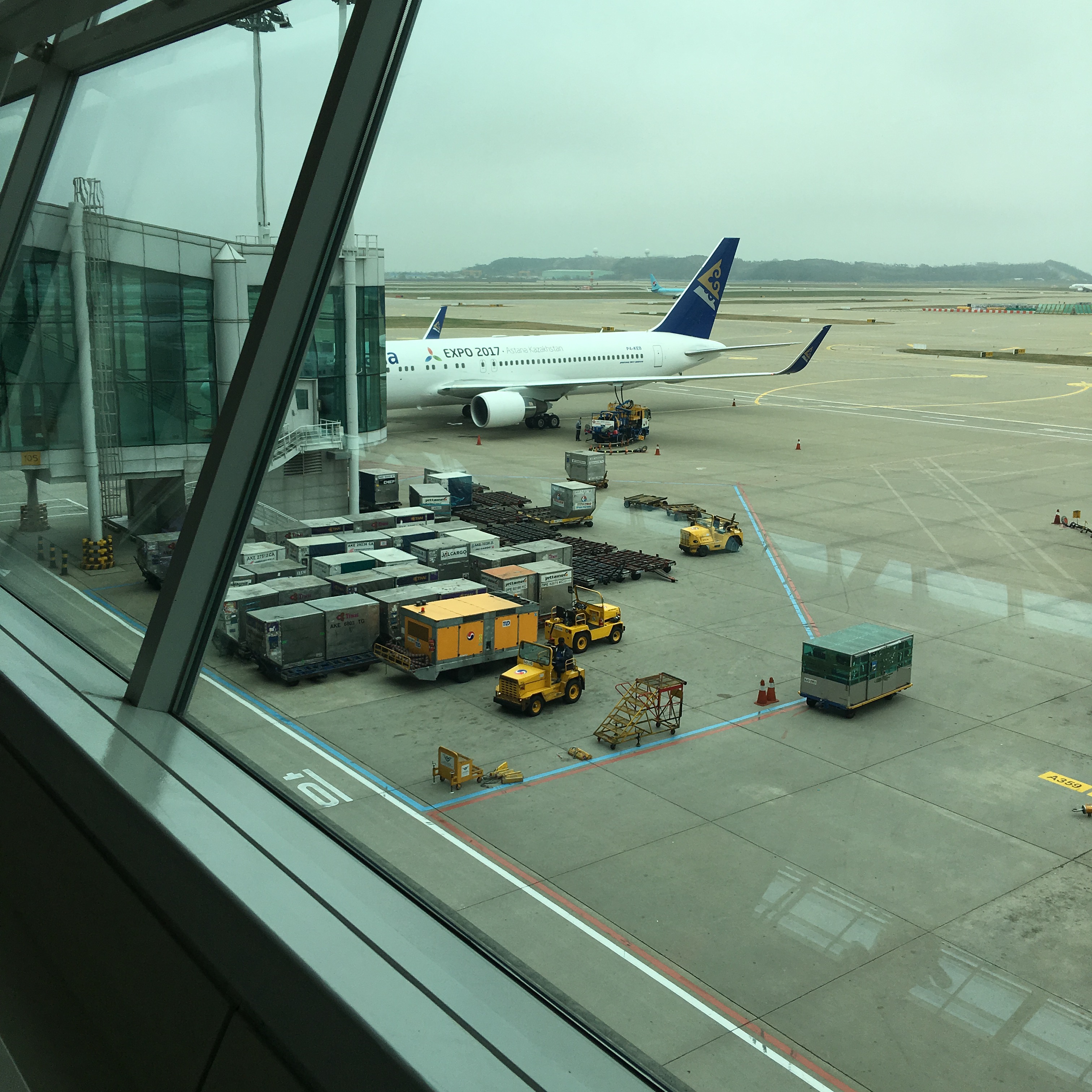 This would be one of my last flights on Air Astana in 2016. I was flying back to Almaty from Shanghai, China.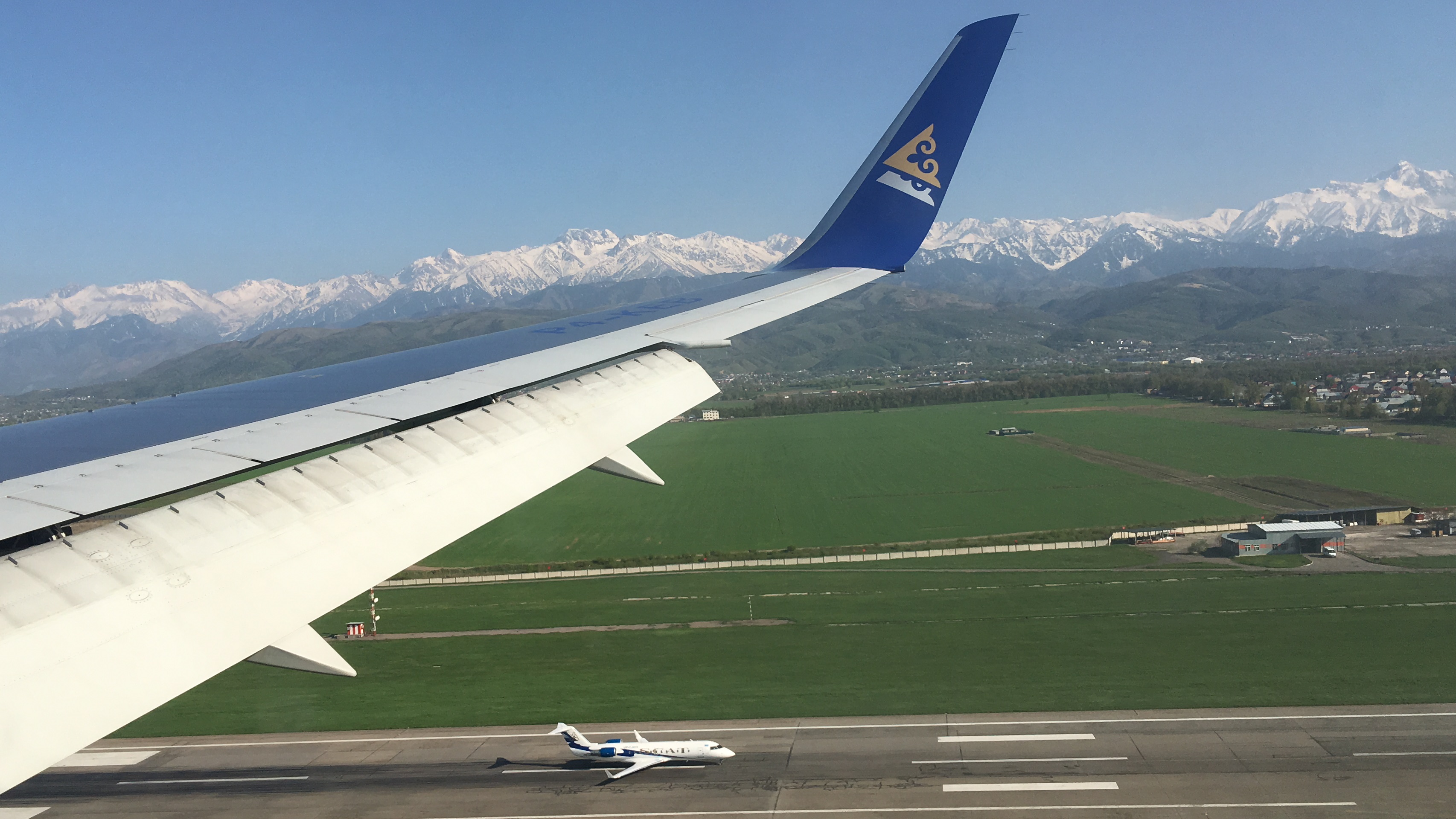 One of my nicest daytime landings with Air Astana in Almaty on a flight from Seoul, South Korea.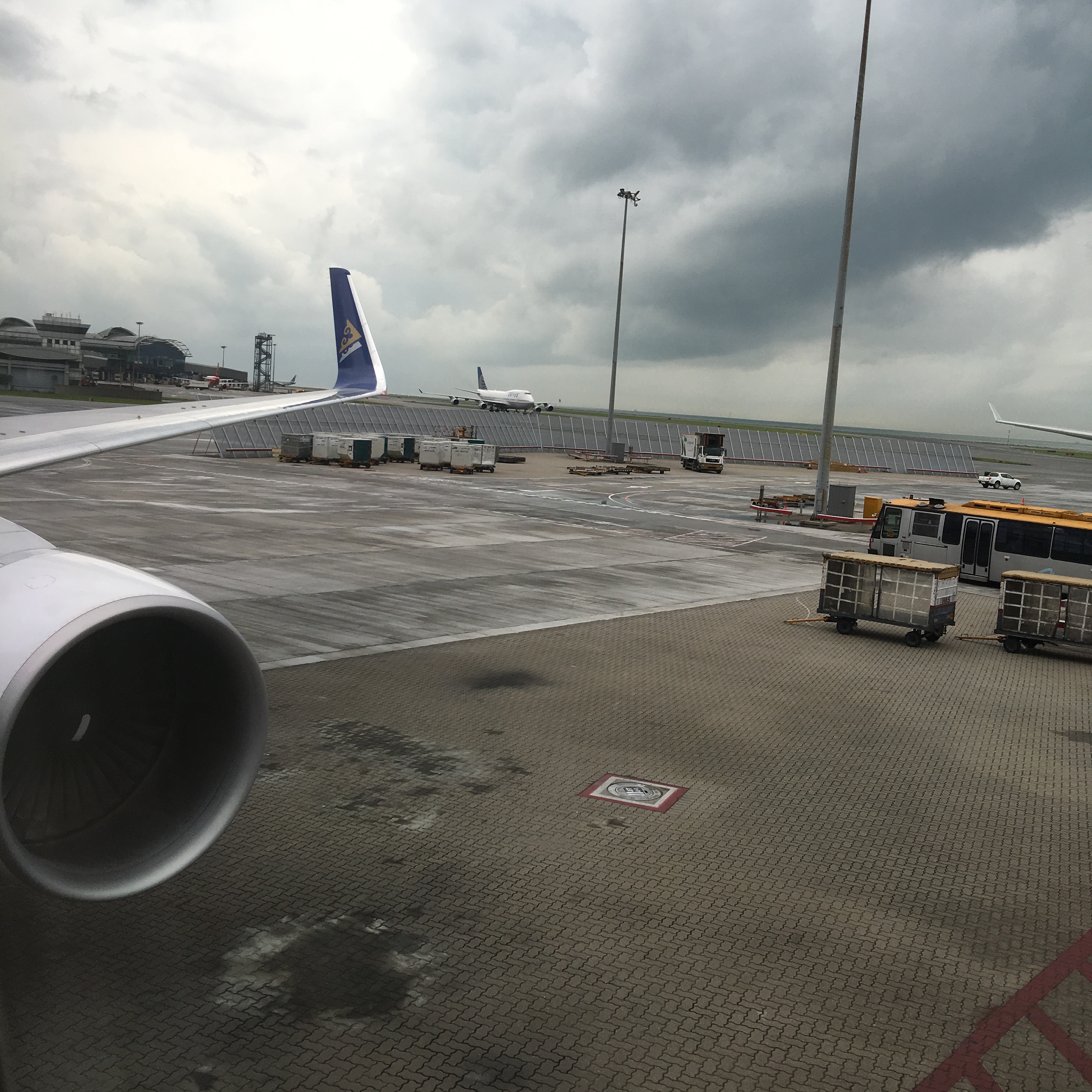 This is my last flight with Air Astana from Hong Kong to Almaty. I knew at that time it would be my last flight so I bidded, and got, a seat in business class. When I left Almaty, I flew with Asiana Airlines.
My Air Astana Videos
I actually made some videos with Air Astana and added them to my YouTube channel. I will edit more in the future when I get some time. This video was taken as we were landing in Almaty from Seoul.
Reflection
I never had a bad experience with Air Astana. The flights were great. I was able to get Exit Row seats on many of the flights. The food was good. I hope to fly with them again in the future.