Chui Oblast
Tokmok and Kara Balta, Kyrgyzstan
Closest trips to Bishkek.
Tokmok was close by and also on our way to Issyk Kul and Naryn. Tokmok is well known for the Burana Tower, an ancient minaret.
Tokmok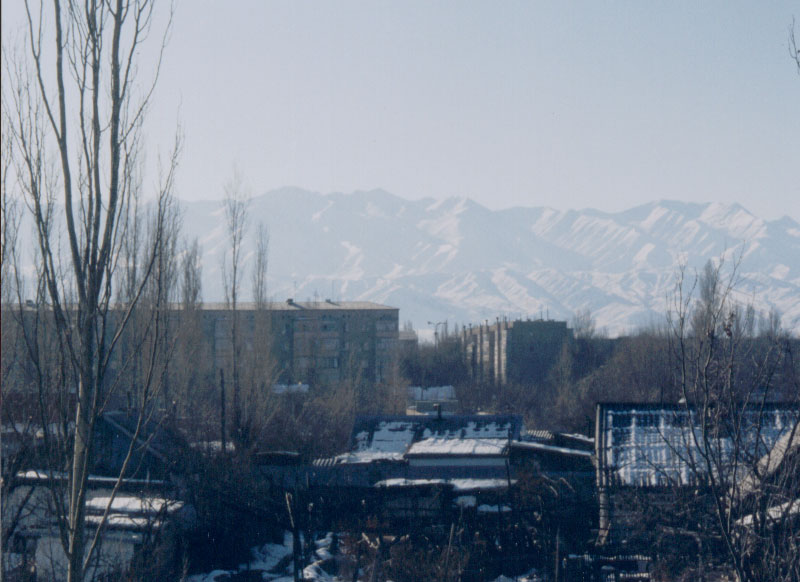 Tokmok. We had one testing here.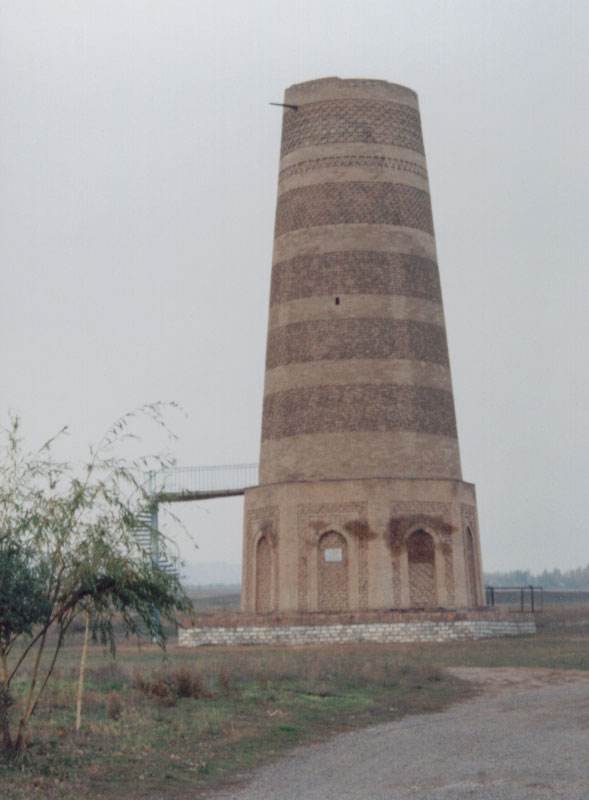 Here is the Burana Tower.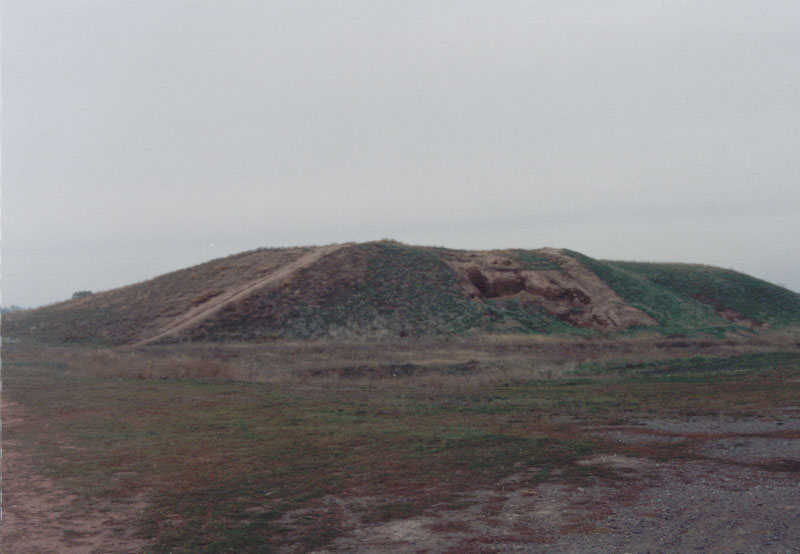 Remnants of an old castle.
Kara Balta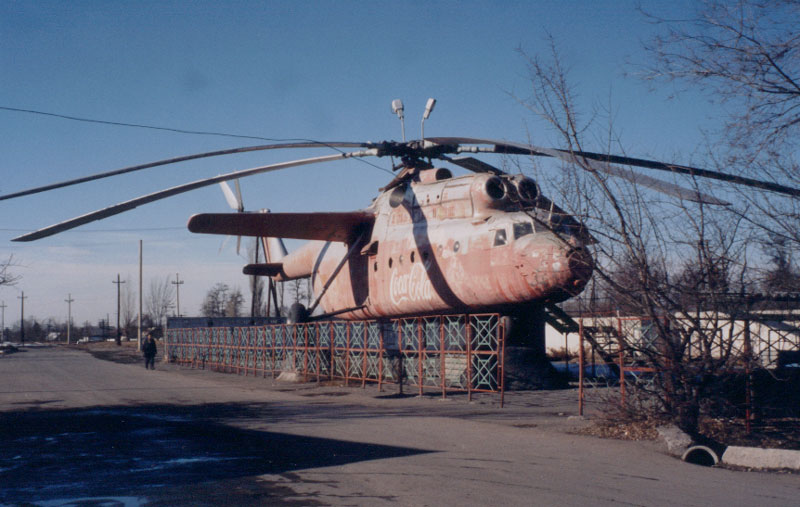 When you think Kara Balta, think Soviet secret city. Kara Balta did not exist on maps until the fall of the Soviet Union. This town was well built with good streets.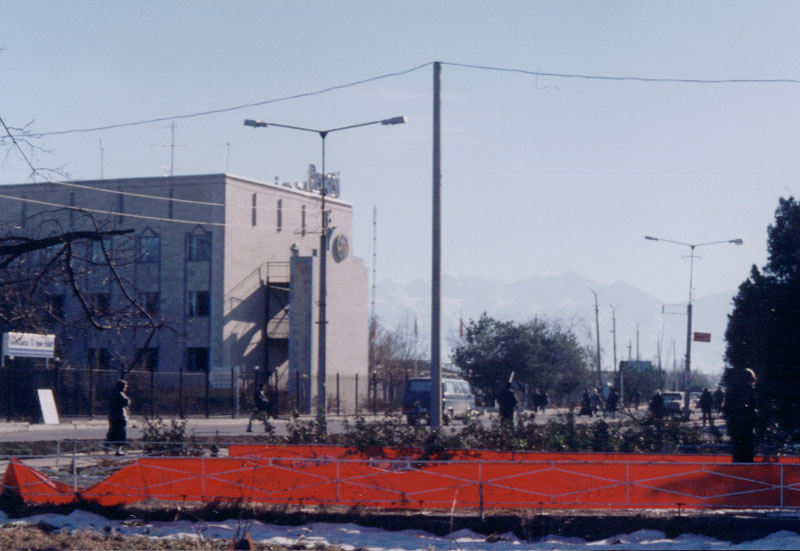 Parts were more beautiful then in Bishkek.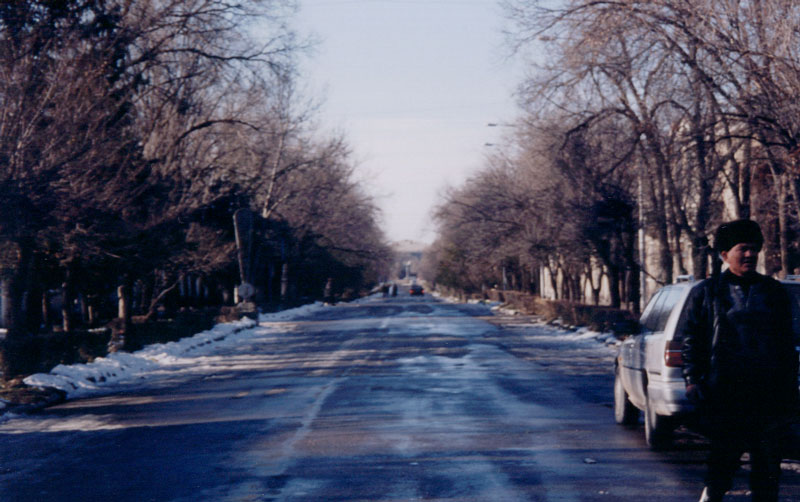 Great paved streets.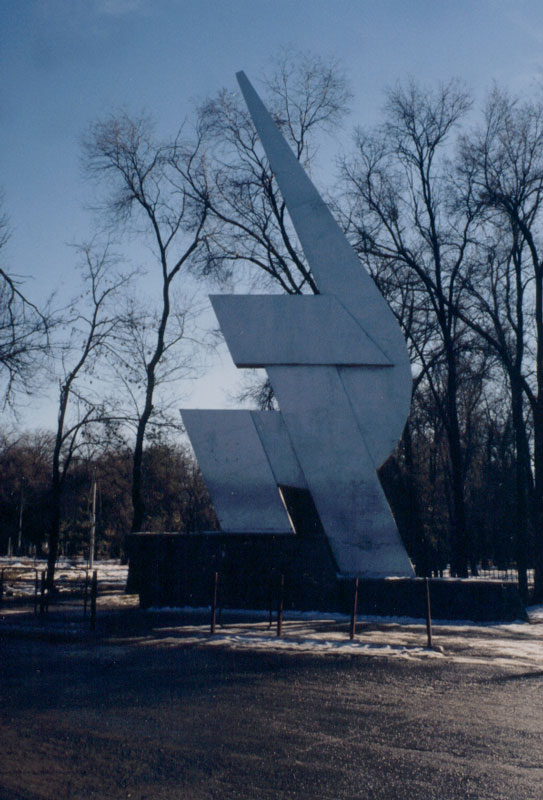 No idea what this is.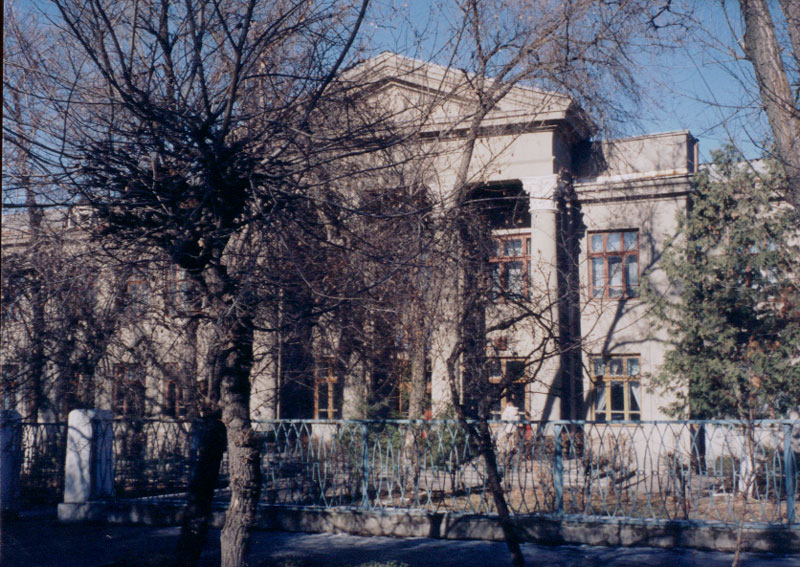 Government building in Kara Balta.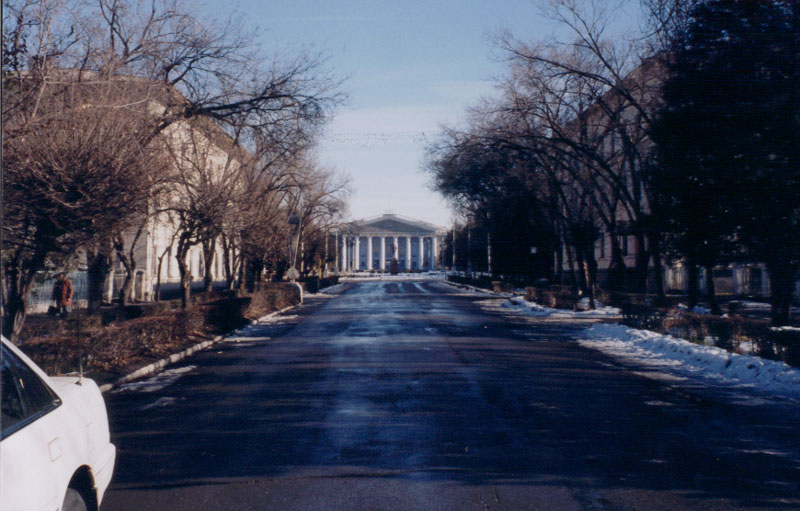 More great paved streets.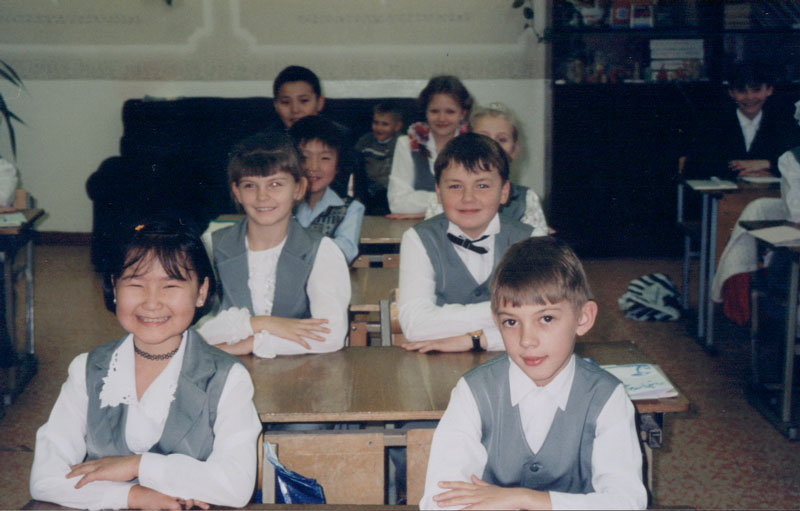 Best behaved students in all of Kyrgyzstan.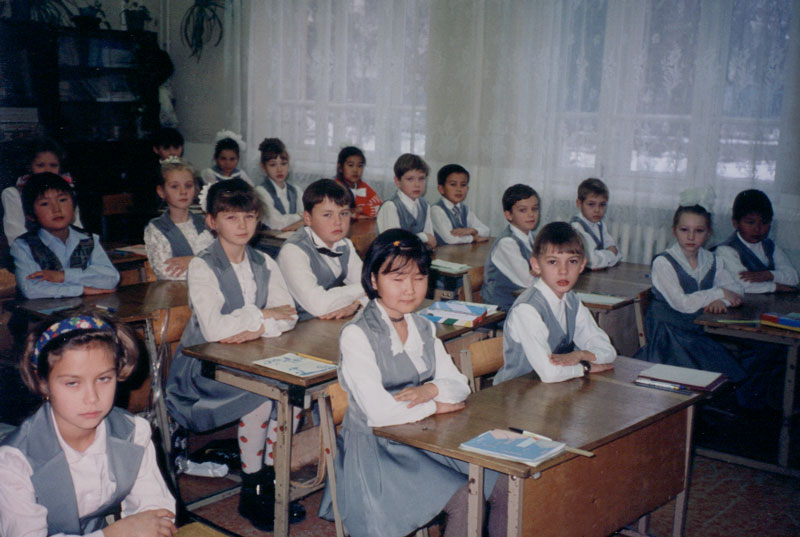 Smile! These "kids" must be in their early 30s now.
Reflection
Not much I remember about these two trips. They were too close to Bishkek. In Kara Balta, I remember that we hurried so we could make it back to Bishkek before it got dark.