The famous warm lake
Issyk Kul Oblast, Kyrgyzstan
Not my favorite part of the trip.
Going to Issyk Kul meant it was going to be the start of a long road trip.
I cannot seem to find my photos of Issyk Kul, Cholpan Ata or Karakol. I missplaced the scanned images about a decade ago but I do have them on negatives still.
Issyk Kul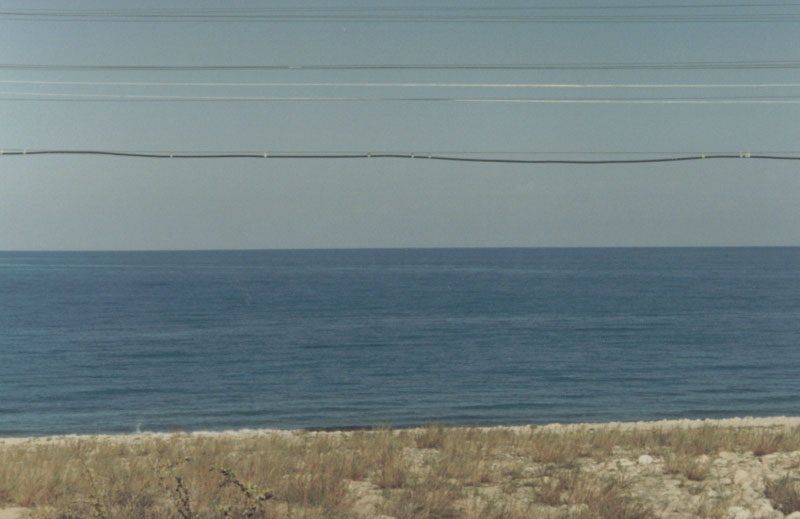 Issyk Kul means warm (Issyk) and Sea (Kul) in Kyrgyz. At the time Kumtor, a Canadian gold mining company, had dumped some chemicals in the lake. I was told it would be better not to take any pictures since local people were angry at foreigners at the time.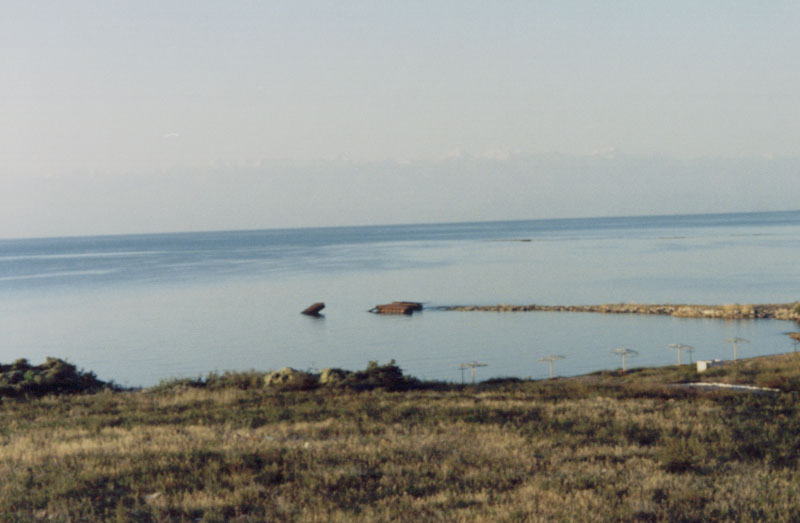 I remembered taking these pictures from Cholpan Ata.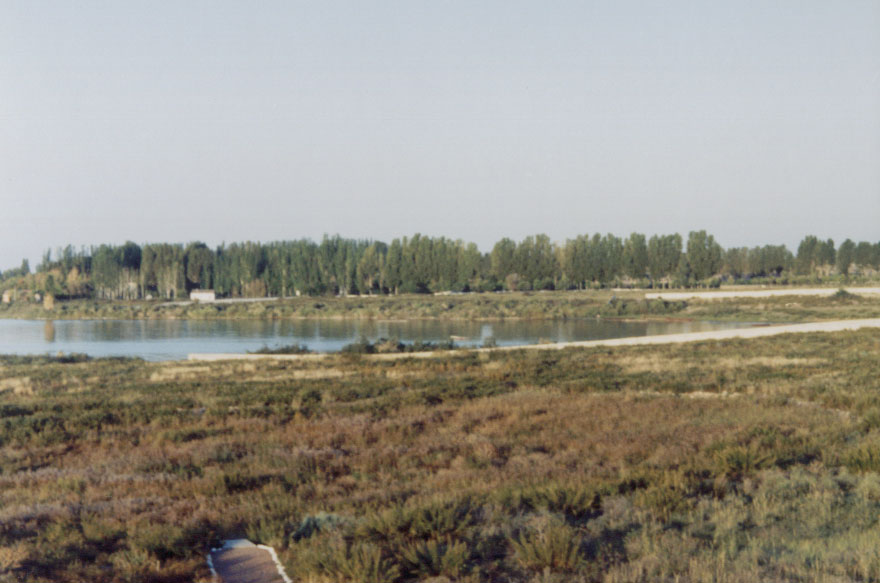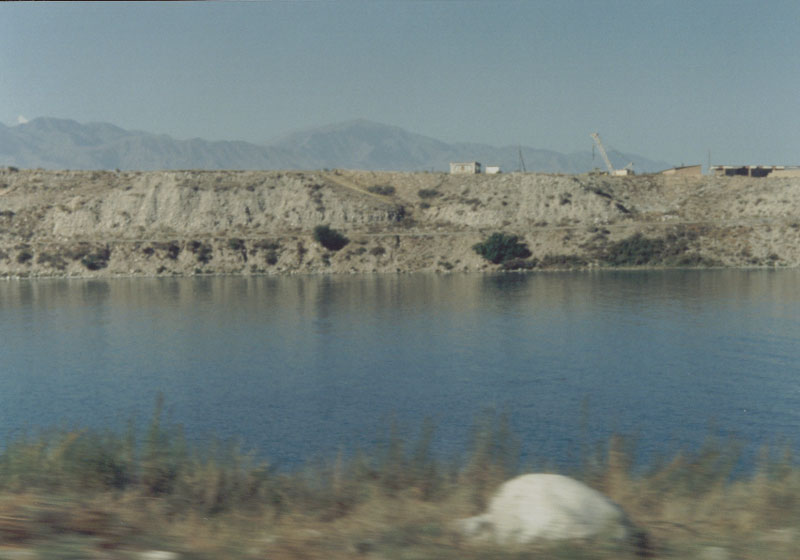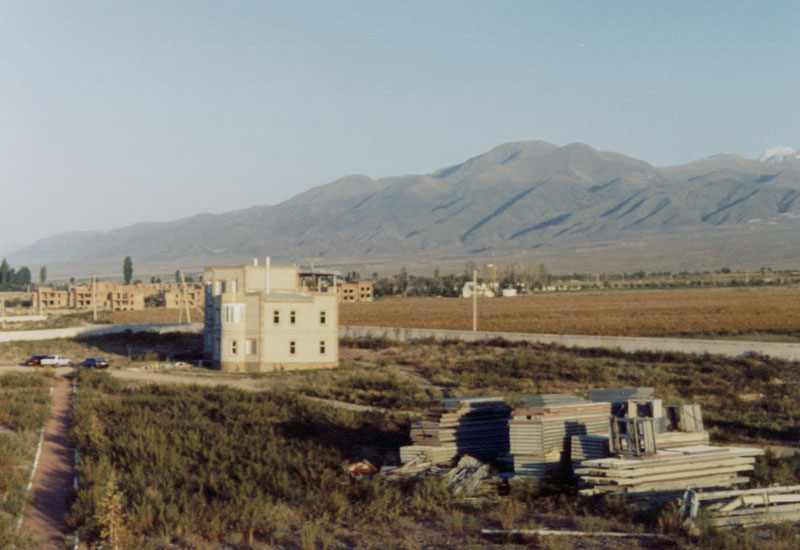 We actually stayed in one of these buildings for a night.
Karakol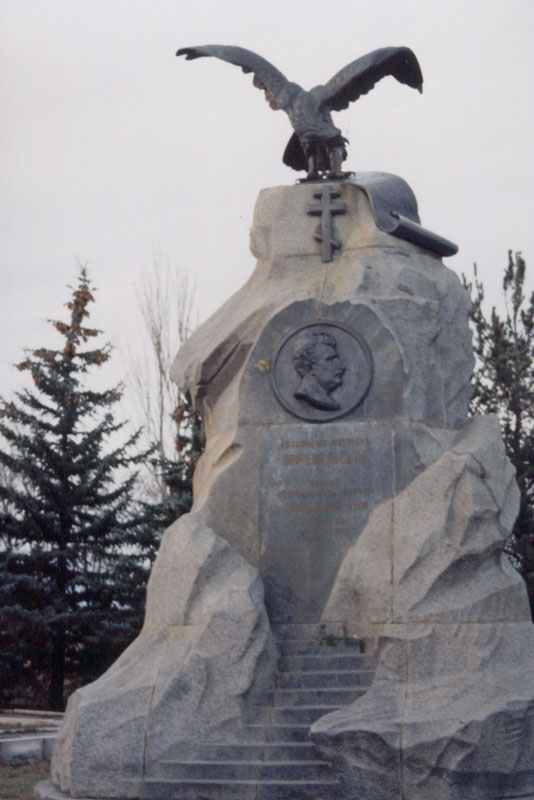 One of the photos from Karakol. This is the Russian that "discovered" or "founded" Karakol. I will add photos of the Dungan Mosque and mountains outside of the city when I find them.
Balakchy and the Kungoy Ala-Too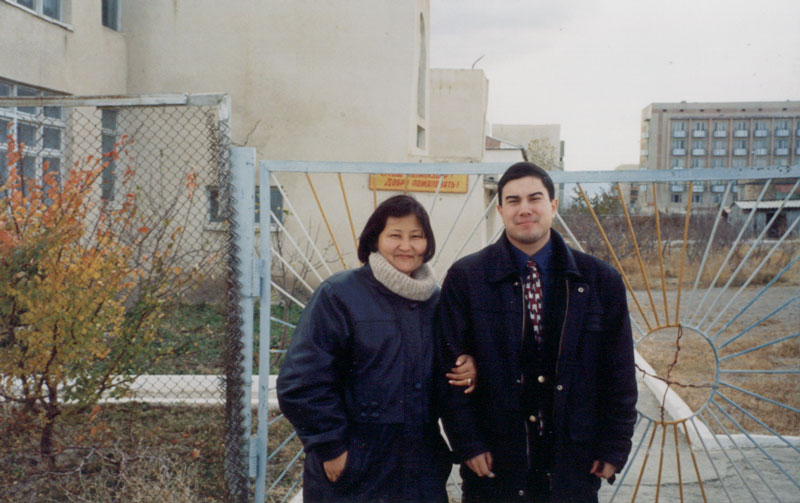 I got along really well with this English teacher in Balakchy. After dealing with Cholpan Ata and Karakol, this school was heaven. Balakchy means Fish (Balank in Kyrgyz) City.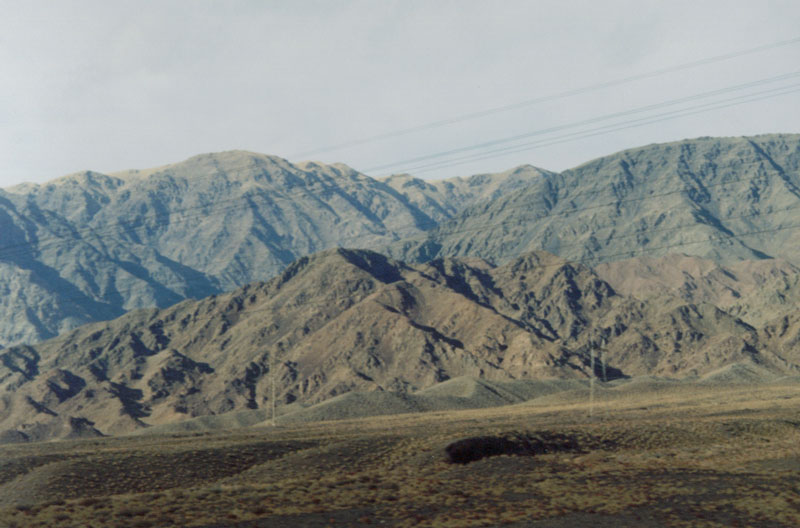 View of the Kungey Ala-Too on the way back to Bishkek.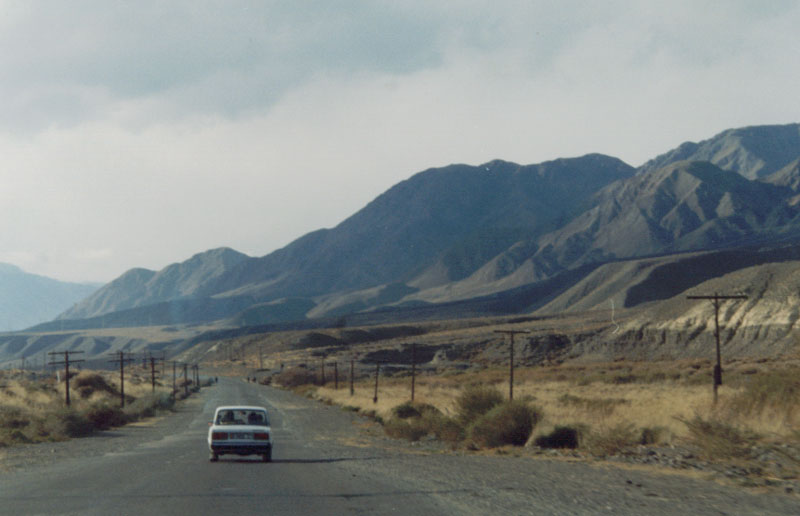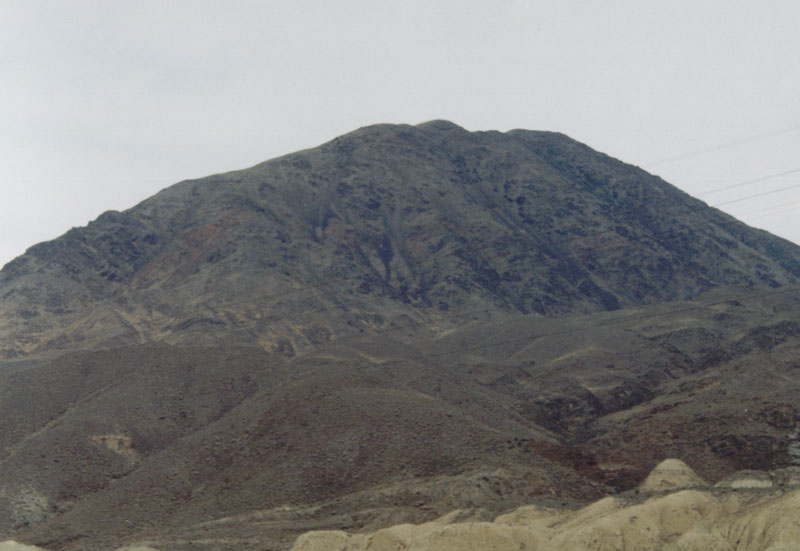 Reflection
Lost photos. Lots of drama with local government officials. Horrible Peace Corps Volunteers. Enough said.