The furthest trip from Bishkek
Jalal Abad and Tash-Komur, Kyrgyzstan
A very long road trip to reach Jalal Abad.
ACCELS made visits everywhere they could in Kyrgyzstan. This meant enduring a long trip to Jalal Abad and Tash-Komur. It would be an overnighter from Osh but luckily Angelina knew the good place to stay at in Jalal Abad.
To this day, I do not remember why I never took many photos of Jalal Abad. I got interesting ones from Tash-Komur. I even forgot to take pictures of the students. I think I must have been exhausted.
Tash-Komur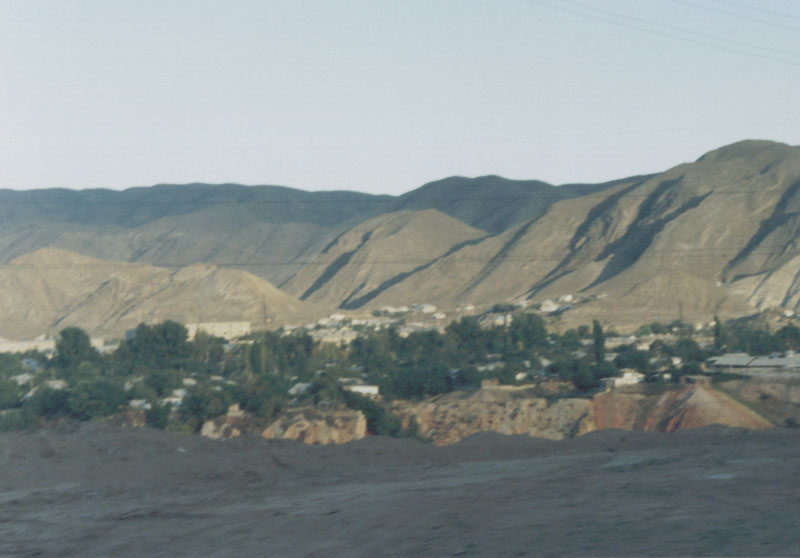 We had to drive straight to Tash-Komur first. We drove along the reservoir, which I later learned was on the Naryn River, to the dam. At that point we crossed the bridge to Tosh-Komur. It was definitely an out of the way town but worth the trip.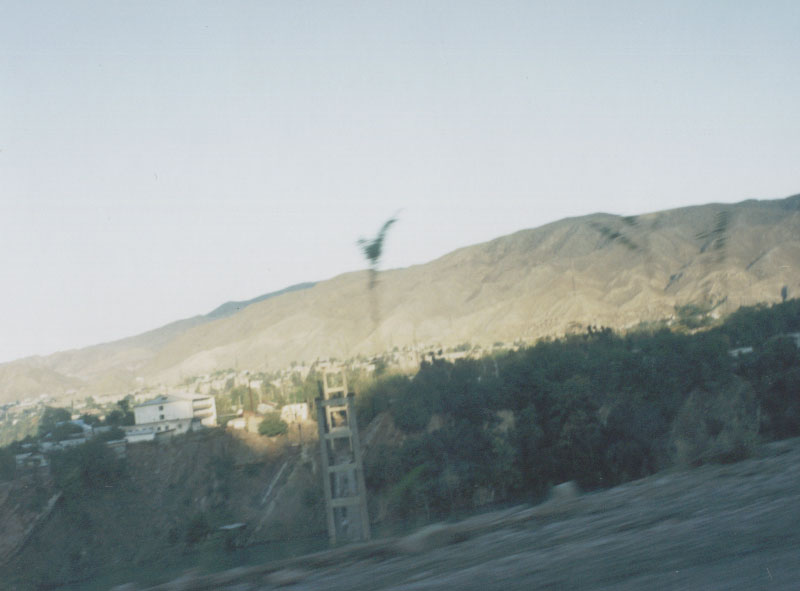 This looked like an old bridge that goes over the reservoir.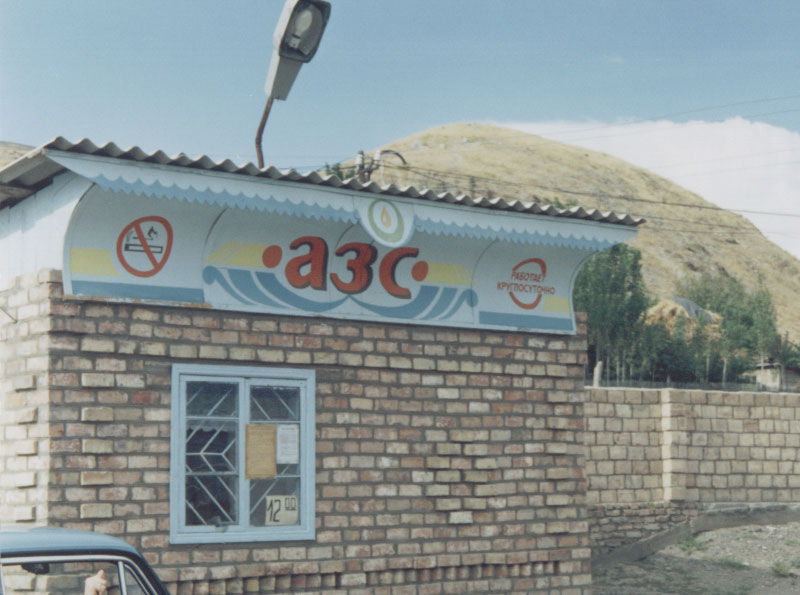 Gas station.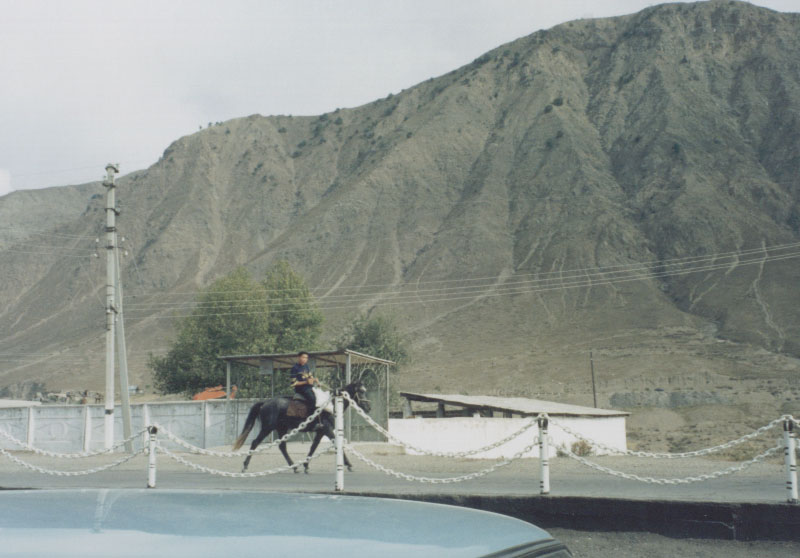 Saw a lot of horses on the way to Tash-Komur.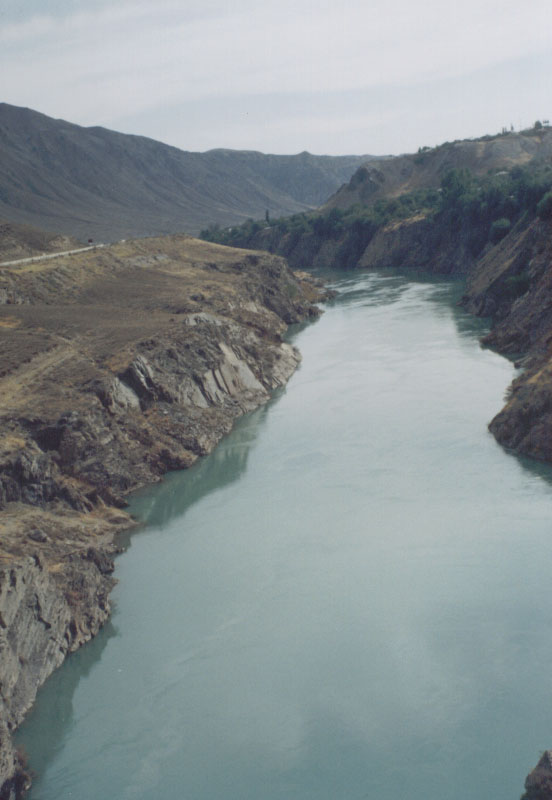 Naryn River.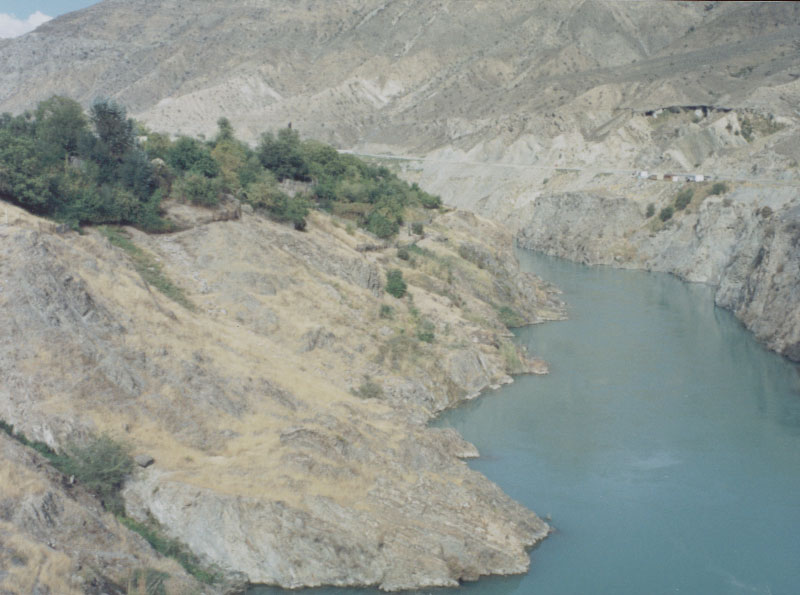 Naryn River.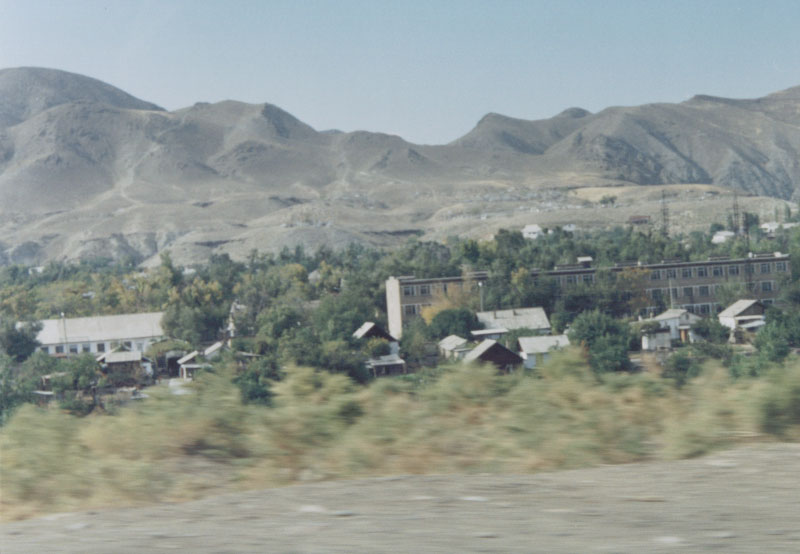 A view of Tash-Komur.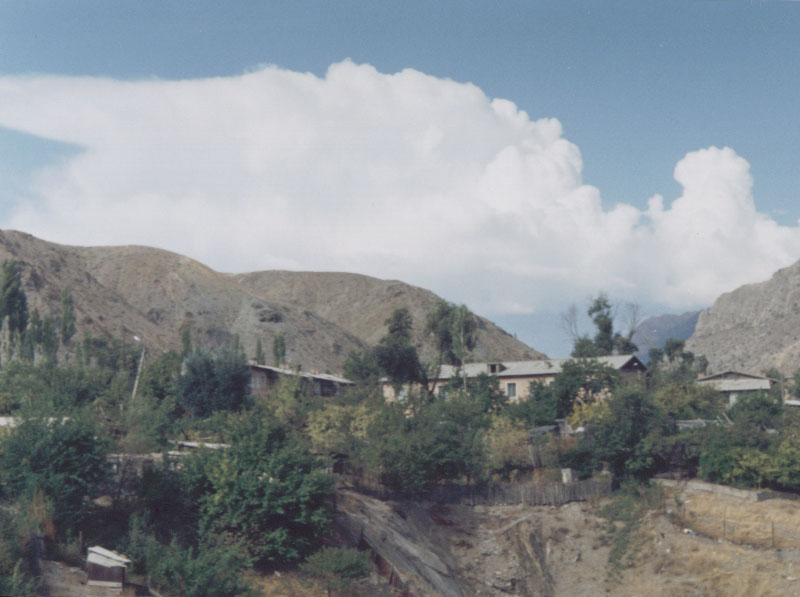 Another View of Tash-Komur. I remember taking pictures of the students. I have to find my negatives again because I remember the school was really beautiful.
Jalal Abad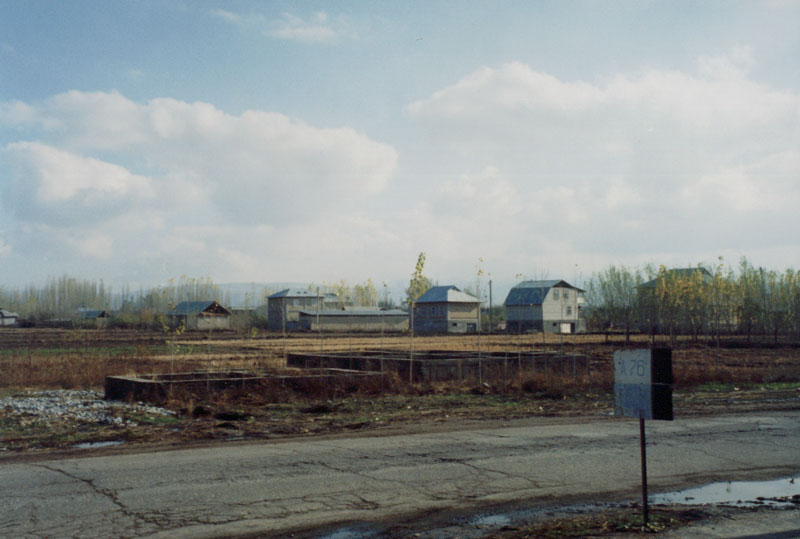 Yes, only four pictures of us leaving Jalal Abad.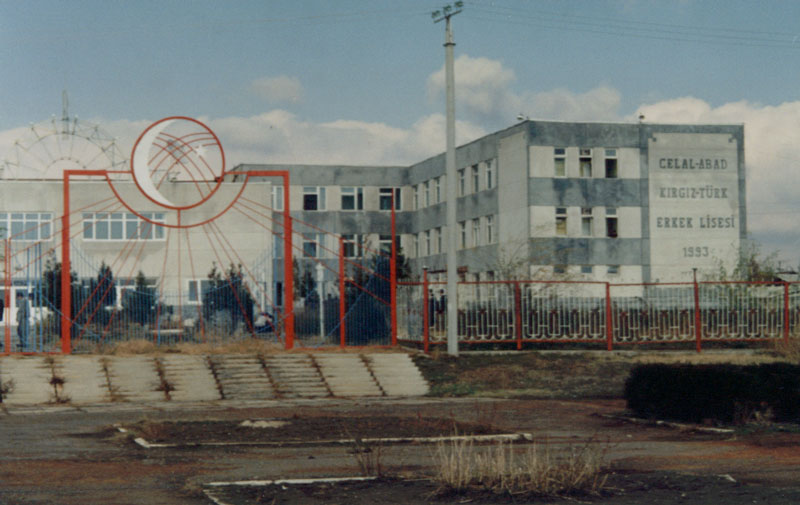 This Kyrgyz-Turkish Lyceum sent many students to our exams. Their students did quite well.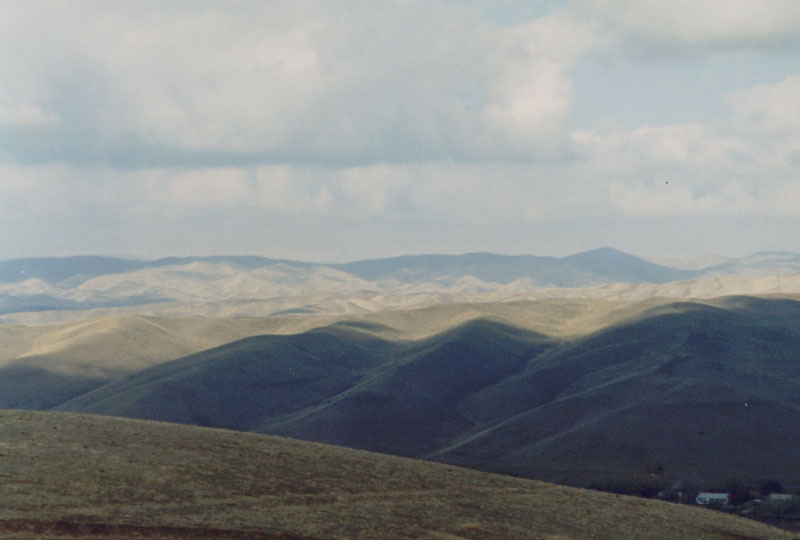 Foothills of Jalal Abad.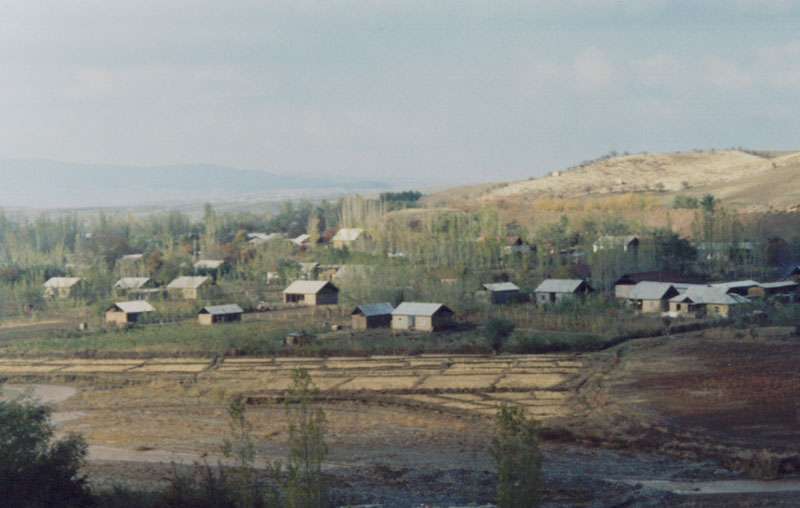 Dachas outside Jalal Abad. We were beginning our long trip back to Osh on the rocky mountain road.
Reflection
The thing I remember about this trip was first, Angelina finding the awesome place to stay. On the first trip, my assistant actually caught students attending exams in both Osh and Jalal Abad. What a great eye! The biggest memory was getting caught by the borderguards in Uzbekistan. Oh the memories.