One of my favorite Central Asian cities
Osh and Osh Oblast, Kyrgyzstan
I miss the Osh Cafe.
ACCELS has an Office Manager, Angelina, in Osh. That shows you how important this city is in the country. We had to fly to Osh two times during my four month contract. I miss Osh. I miss the Osh Cafe.
The students were great in Osh. The Peace Corps Voluteers were very cooperative, the most helpful in the country. It seems they were disconnected from the PCVs in the north, many who complained about me and how I conducted the exams. (Yeah I complained about them here with the PCVs, then, too.)
I still love Osh.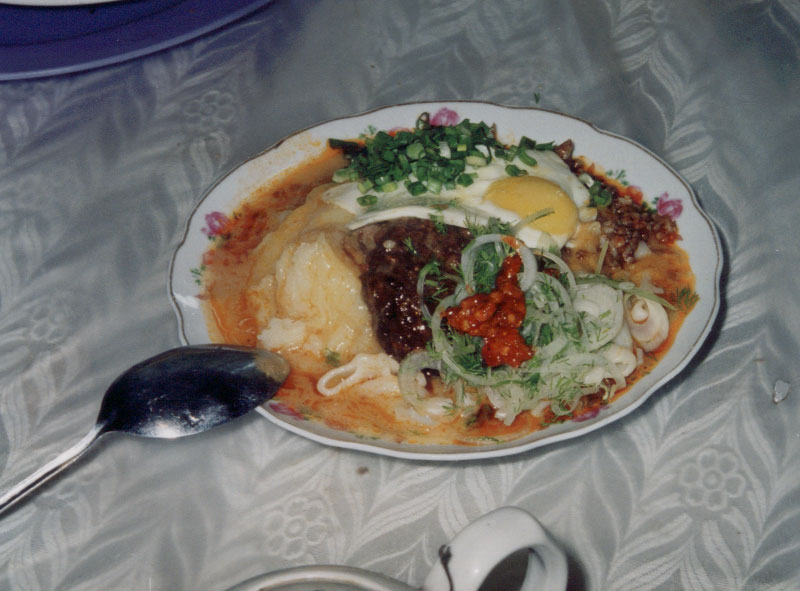 I still miss my 33 cents US meal from the Osh Cafe. This food was so good. Ruslan, our driver, took me here twice a day. Well worth it. I miss it.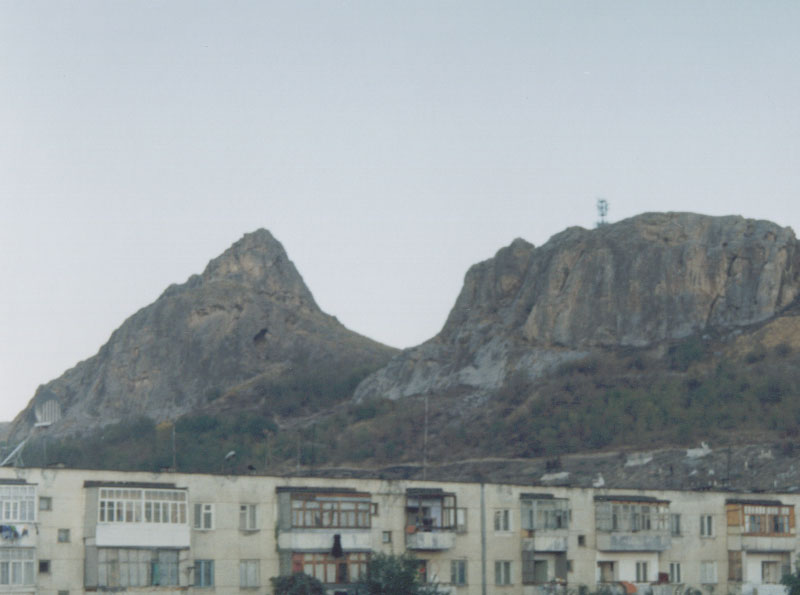 Osh is famous for Suleyman Tobe. Legend says Suleyman lied down here and formed the mountain which is shaped like an old man. It is sacred now to the Kyrgyz. Women who are infertile also come here. If you look at the shape, it looks like a pregnant woman.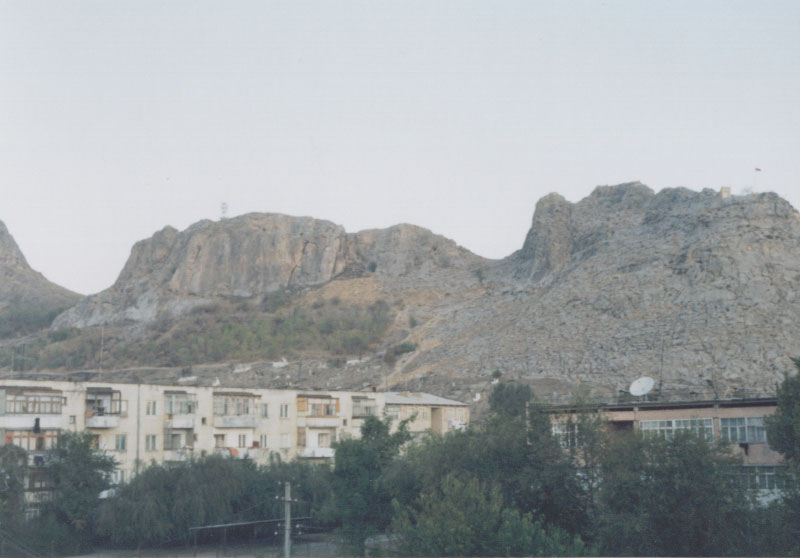 I am not sure if this is the shape of the woman or man.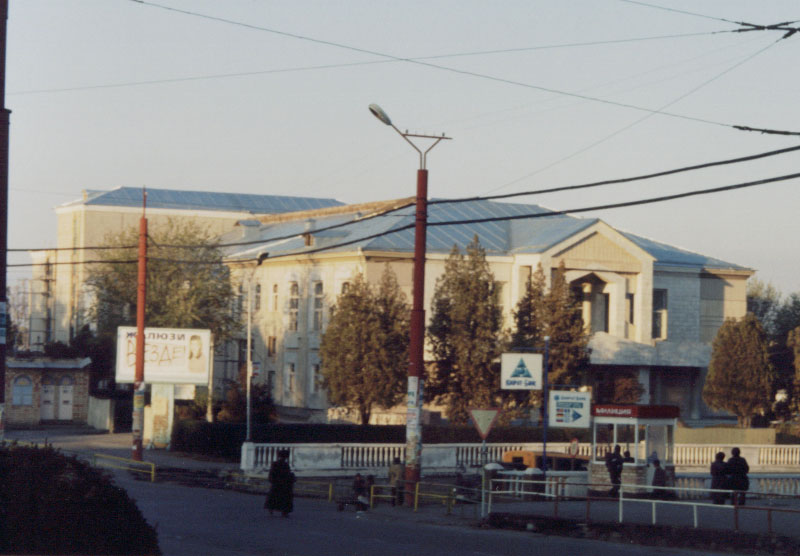 Some buildings in 1999 Osh.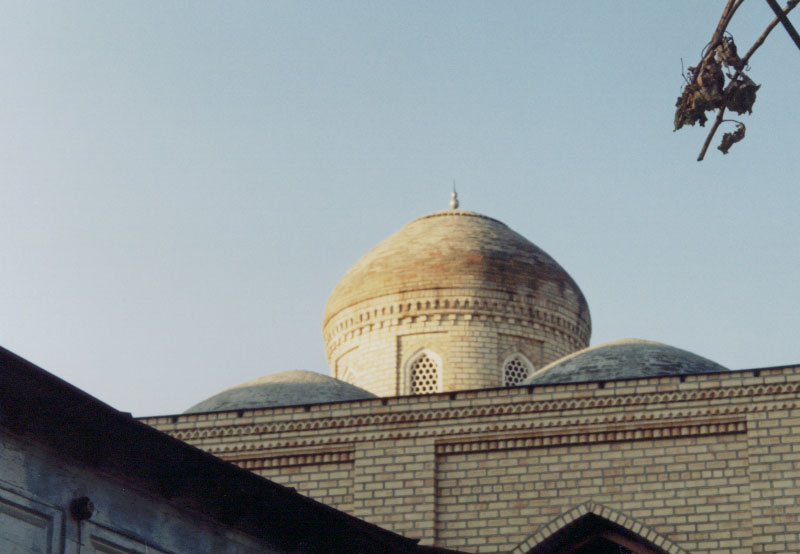 Osh Mosque.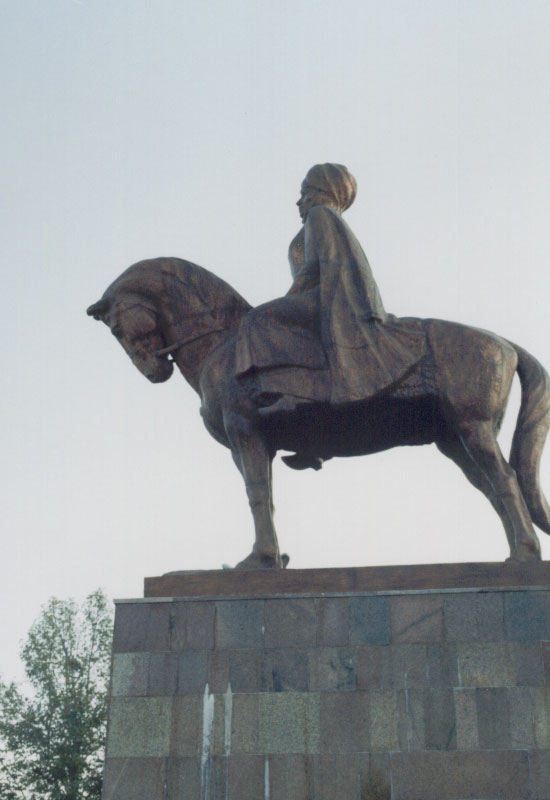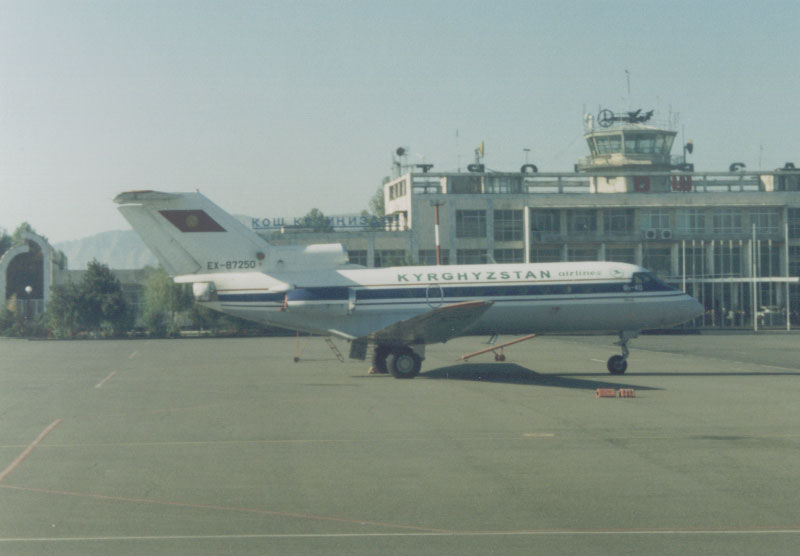 I had to fly with Kyrgyzstan Airlines for 4 flights. At the time this airline was banned from flying in Europe. It made for scary flights but I enjoyed them.
Uzgen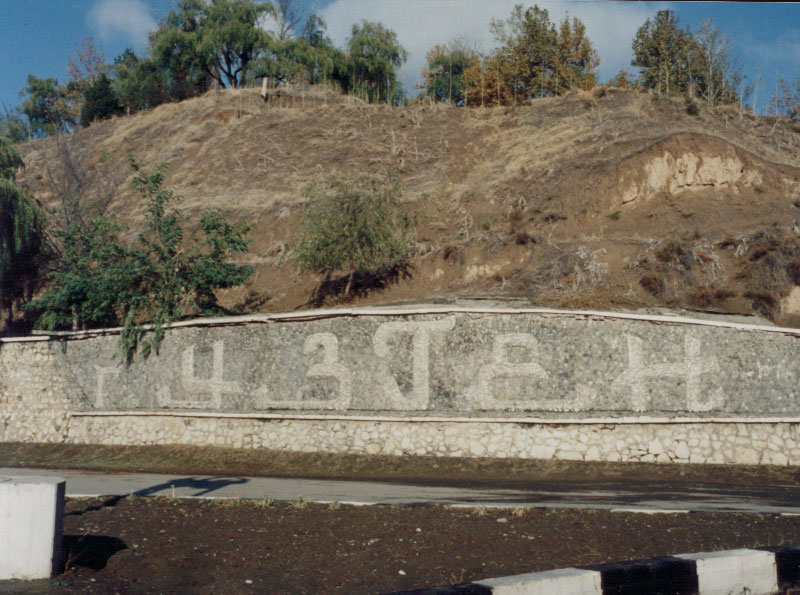 Uzgen was the first town outside of Osh we had to go by on the way to Jalal Abad.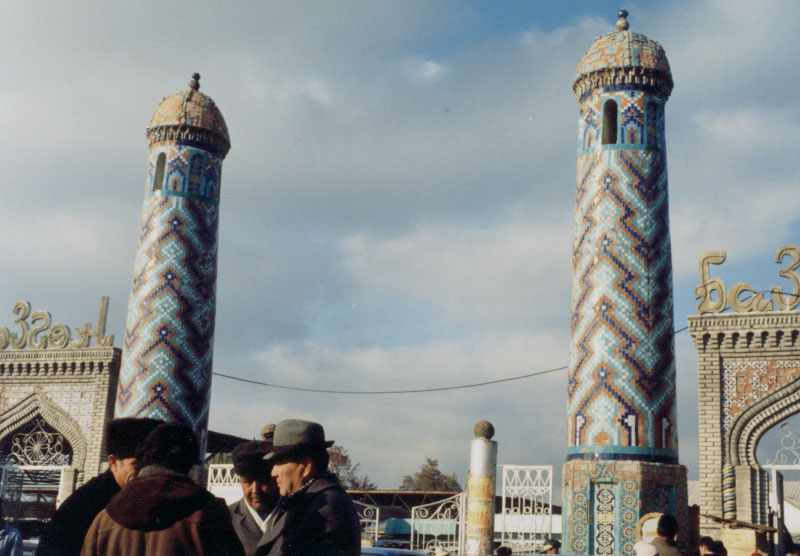 These minarets always remind me of the Uzgen Bazaar. I thought they were at a mosque.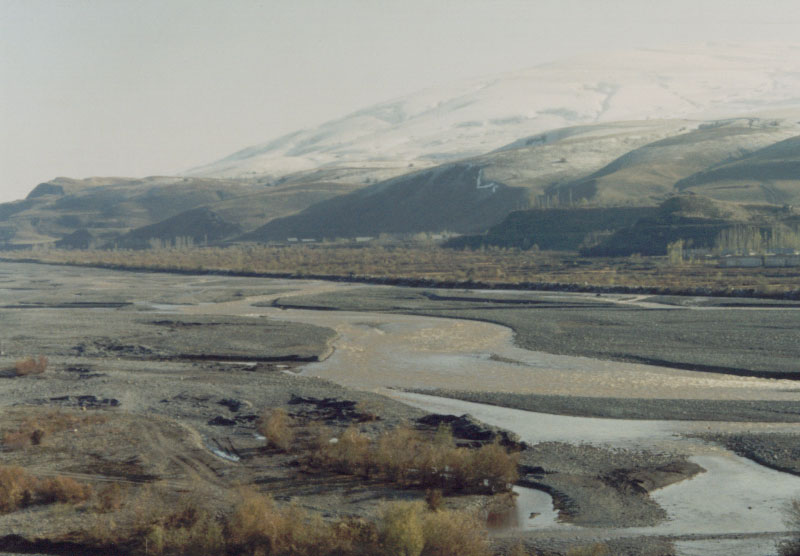 Outside of Uzgen is when you see the Yassy River that flows in the Andijan Reservoir.
Jylaldy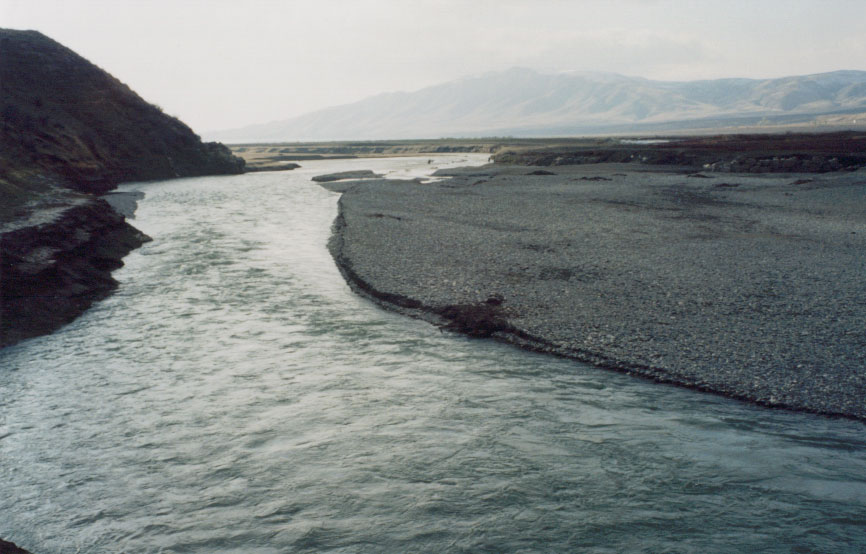 Yassy River.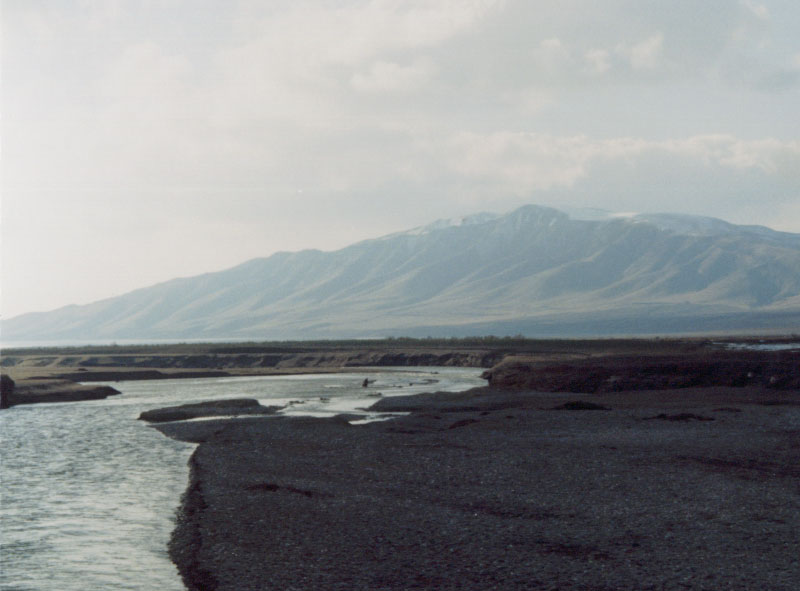 The Yassy River is flowing to the Andijan Resevoir in Uzbekistan.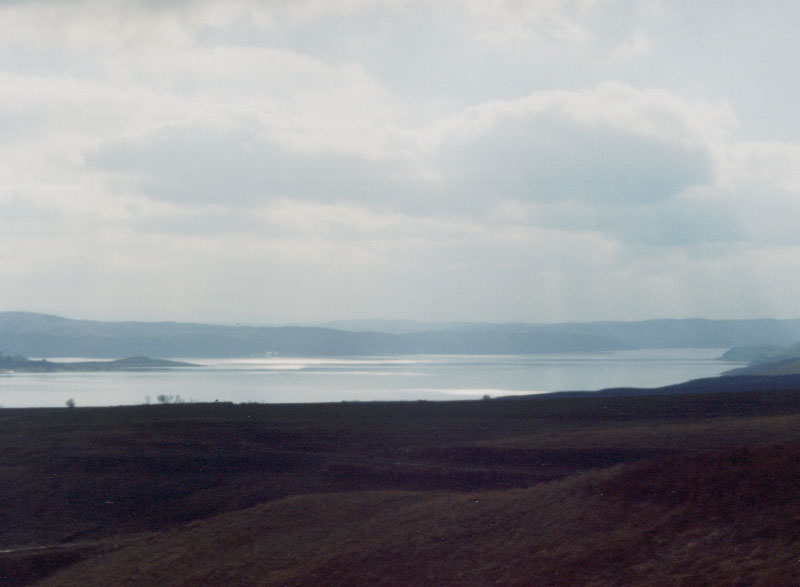 Andijan Reservoir in Uzbekistan. Turns out I did have a third picture of Uzbekistan from the Kyrgyzstan side of the border.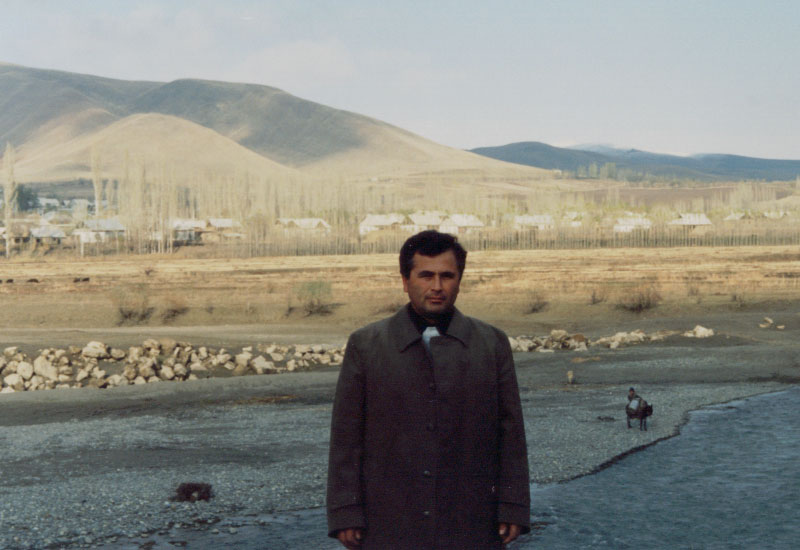 Here is photo of Ruslan, our ethnic Uzbek driver.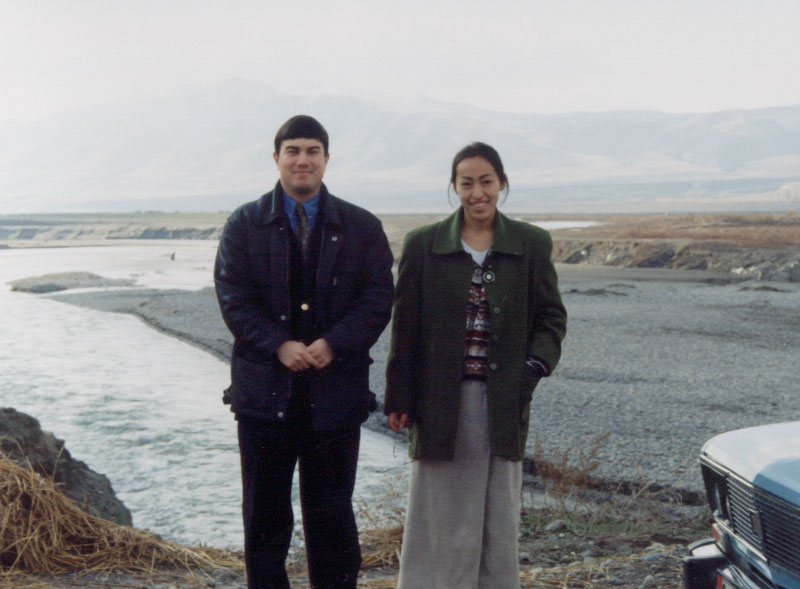 Aelita and I in a photo together. I am surprised she never pushed me.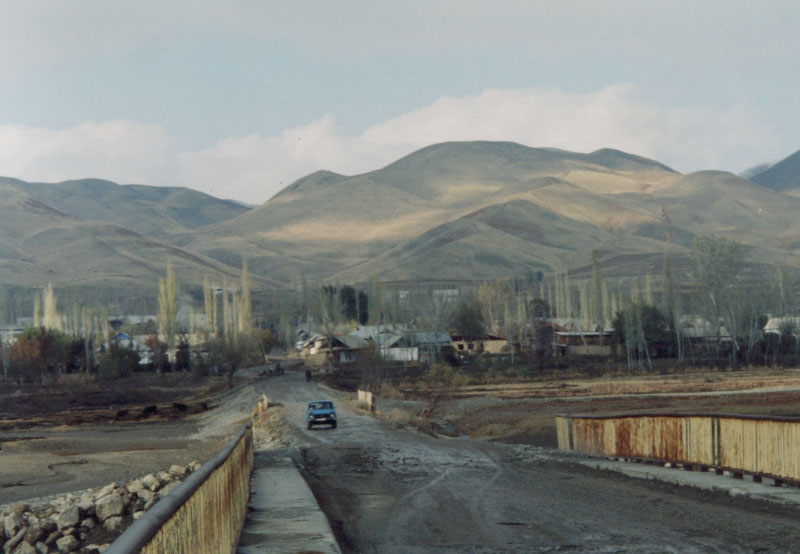 We are on our way to Jalal Abad.
Reflection
I think Angelina came with us on this trip but not the second. It was a rough trip, I remember that much. On the first trip we decided to try crossing into Uzbekistan which did not go so well. The second trip was only on the mountain roads.