Agra, India
Taj Mahal
You must visit the Taj Mahal at least once in your life!
On November 30, 2014, my two Kazakh colleagues and I visit the Taj Mahal in Agra, India. We drove early morning from New Dehli to Agra.
When we arrived, it was a big hassle at the entrance since everybody wanted to be our guides. We chose a nice guide that helped us get some good shots of the Taj Mahal. I will let the pictures and videos tell more of the story below.
This was our drive to Agra. Most of it was highway and the last part was on this small road.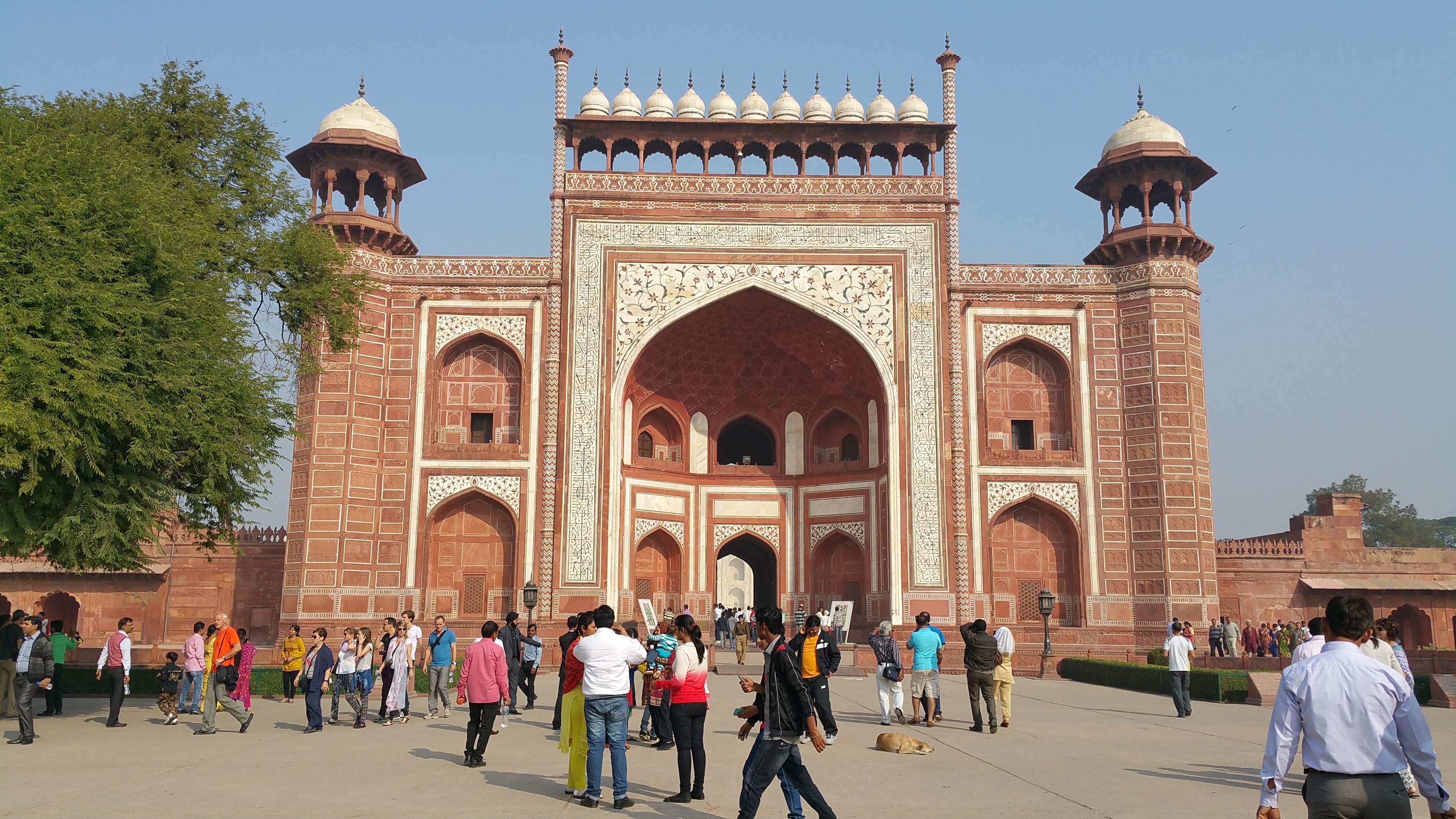 At the entrance of the Taj Mahal. It is quite memoriable because you can start to see glimpse of the Taj Mahal as you get closer and closer. The shots are from my new Samsung Note 4 at the time.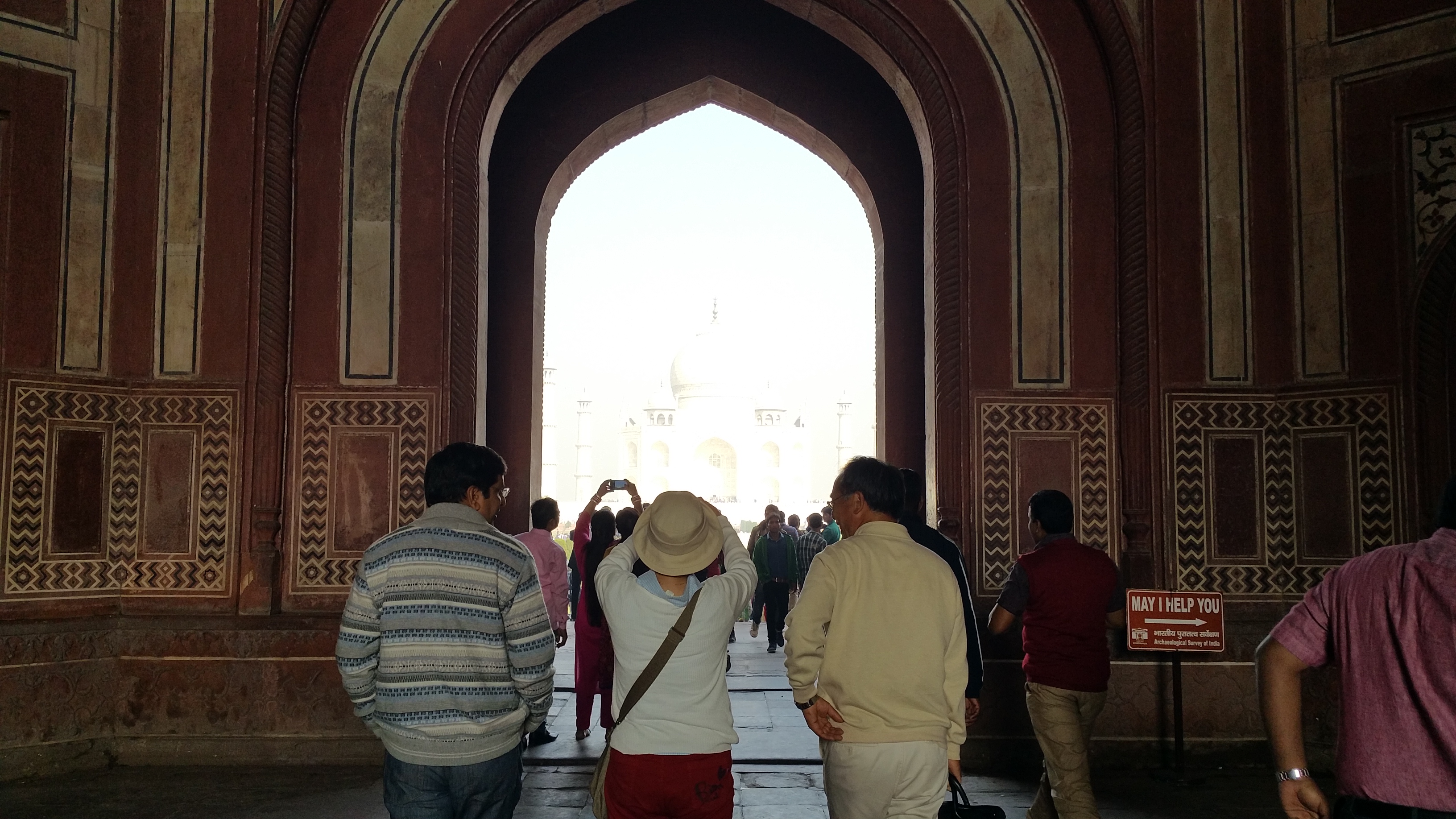 Closer and closer. You can make out the shape of the Taj Mahal but if you were there, you would have saw it earlier.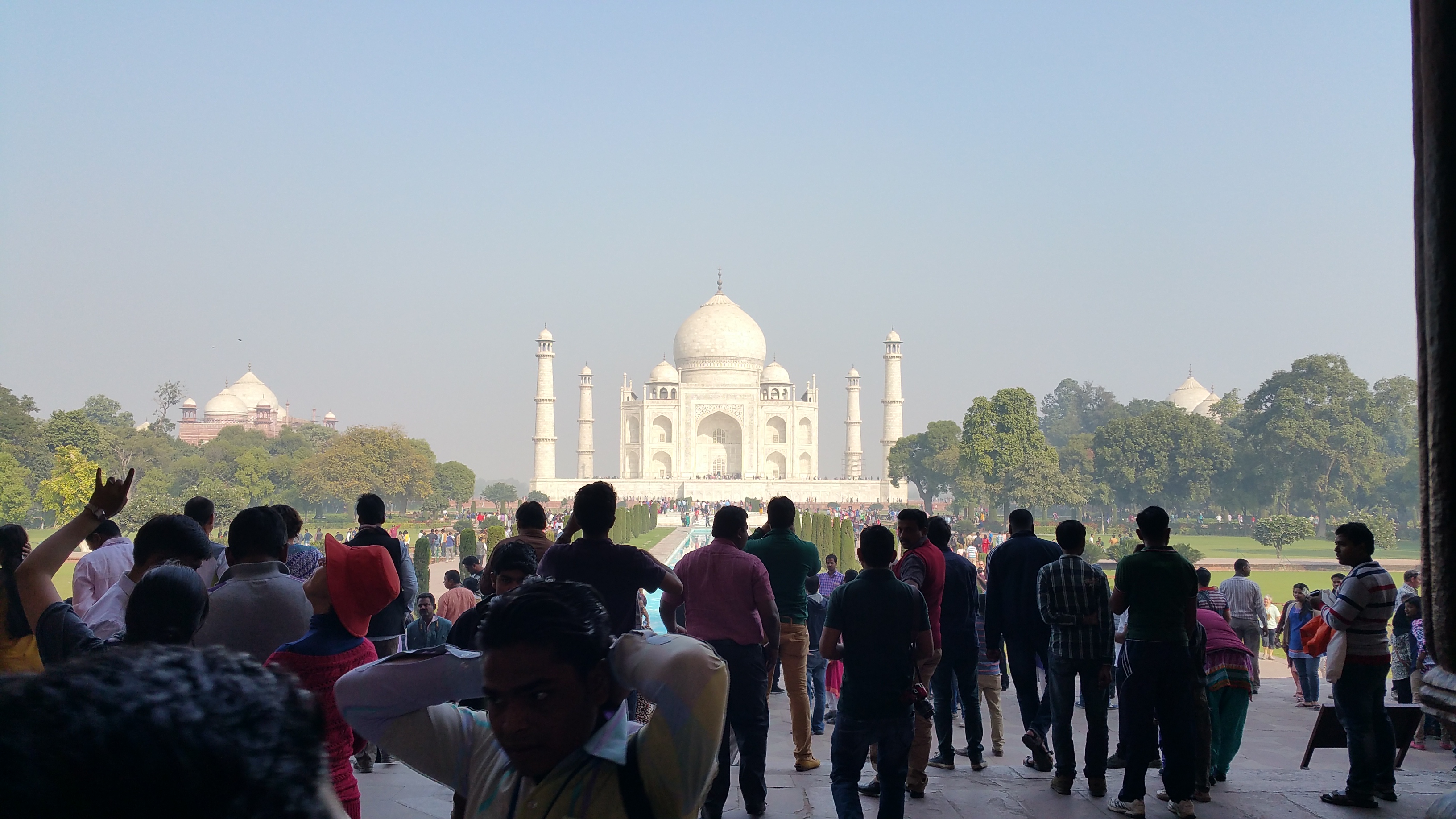 The Taj Mahal. Sadly there was a bit of air pollution today that added some haze to the photo.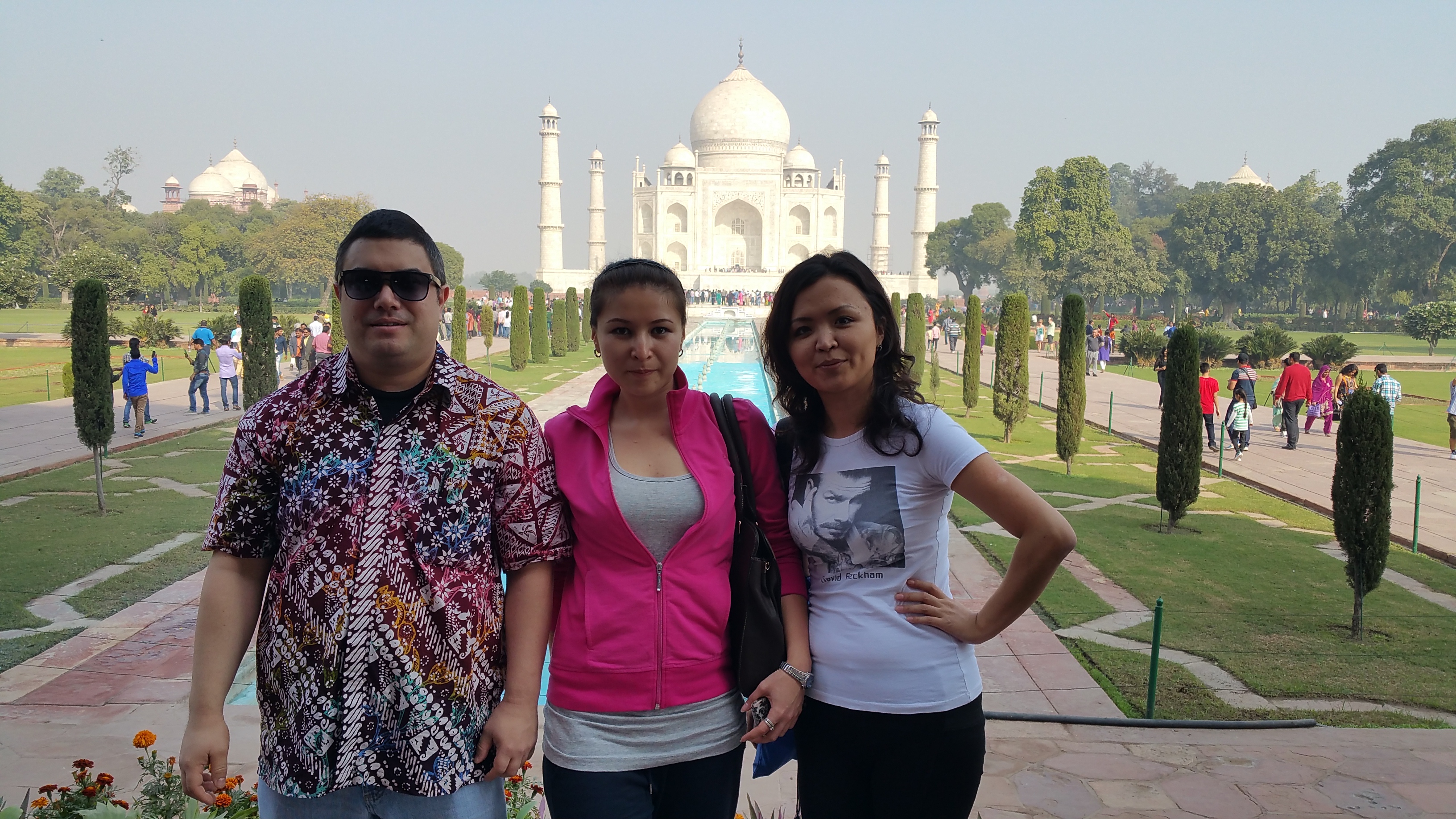 I am with Aida and Zarina, my Kazakh colleagues from Almaty.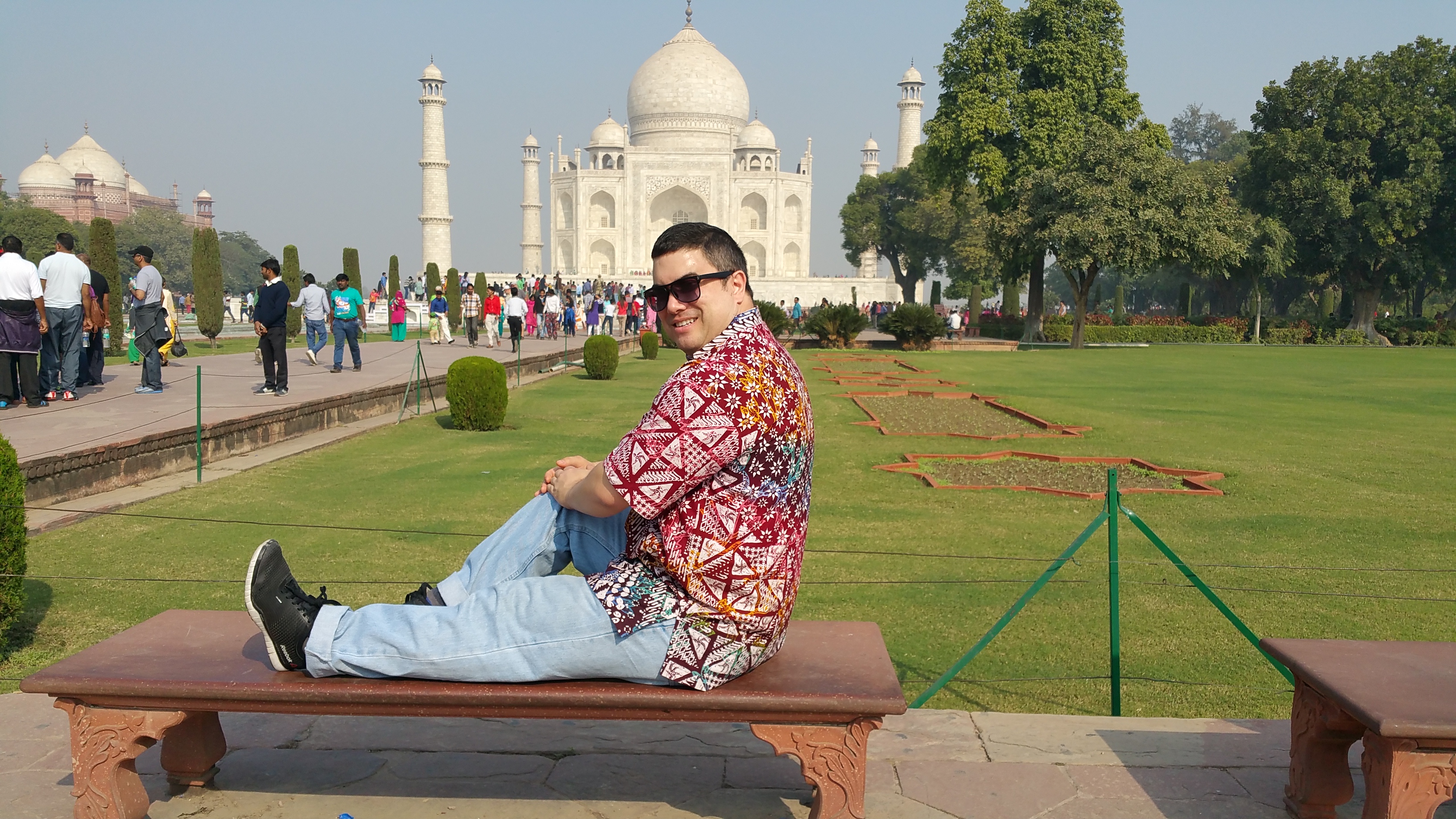 I guess this is a must for tourists at the Taj Mahal. By the way, I am wearing an Indonesian batik that I got in Yogyakarta, Indonesia, the previous summer. I loved it but sadly it got misplaced when I moved back to Vietnam in 2017.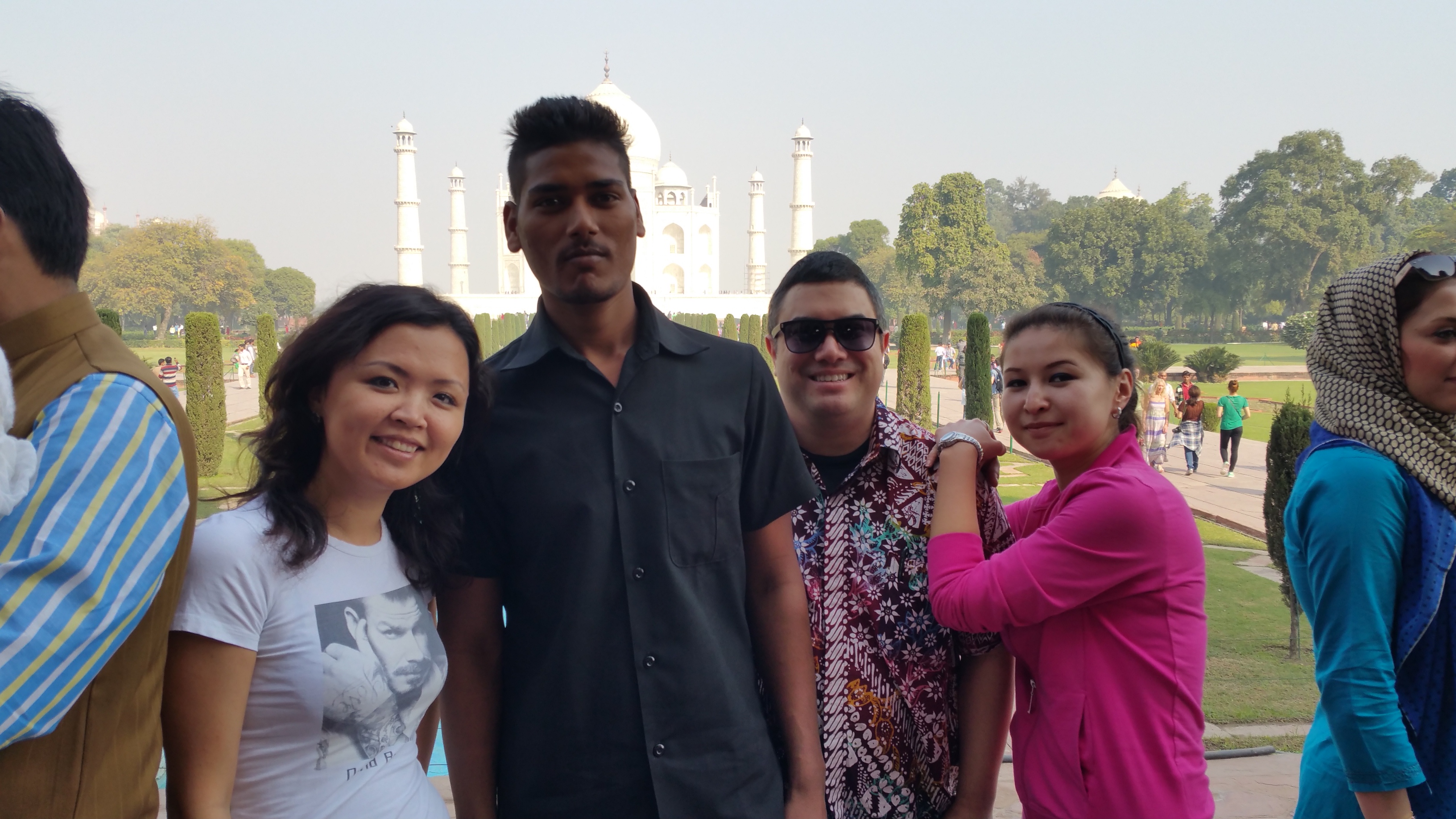 We are with our driver for this shot. He helped us a lot. He worked for our Indian colleague's cousin in New Dehli. He was with us most of the trip.
I really enjoyed the garden sounds at this spot. You would never know you were in a crowded tourist attraction.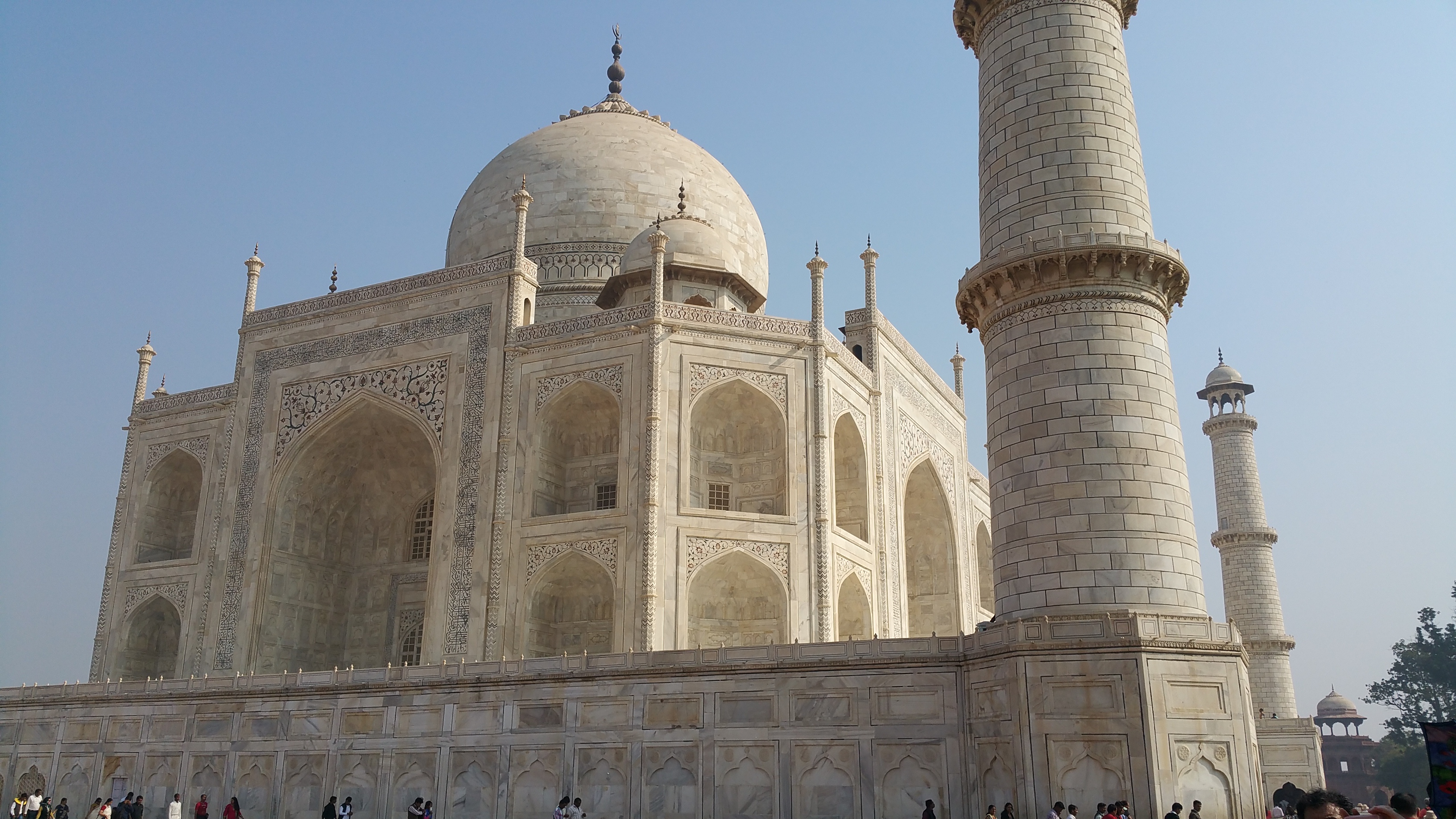 A close up shot of the Taj Mahal. It was crowded here and eventually I was pushed from behind by a tourist group.
This is the video shot of the same location.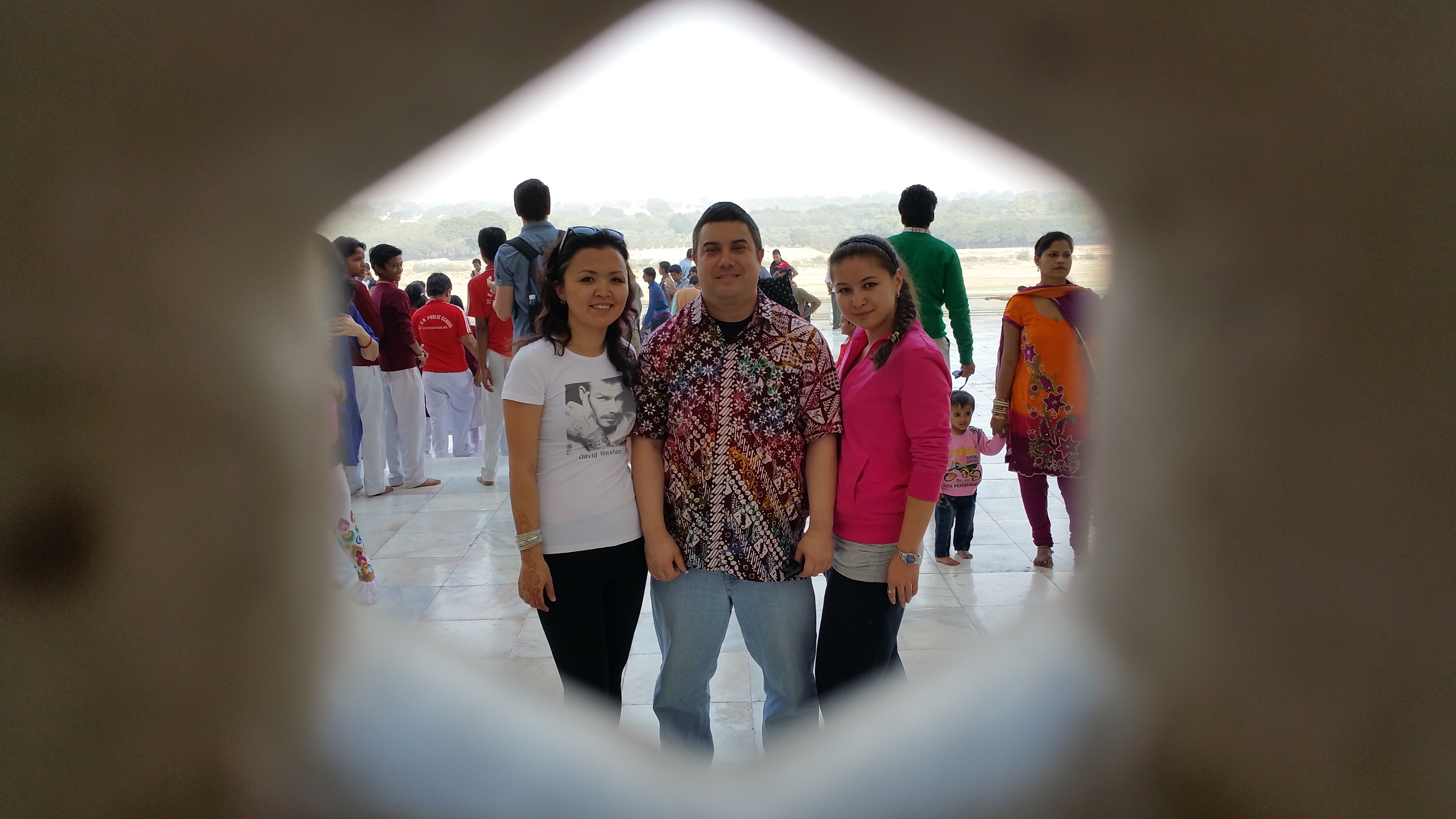 This is supposed to be another must photo from inside the Taj Mahal.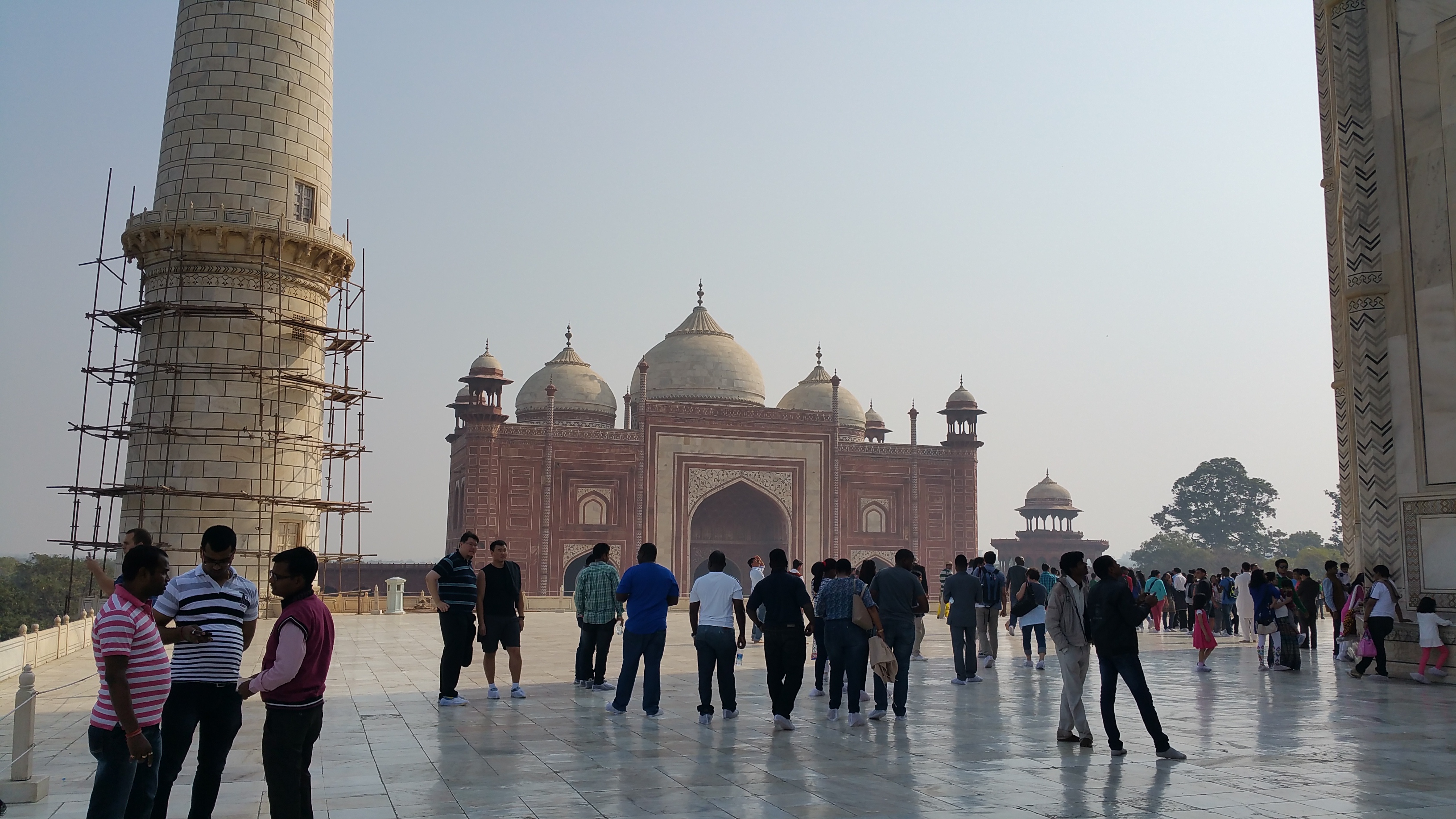 We are walking towards the Yamuna River.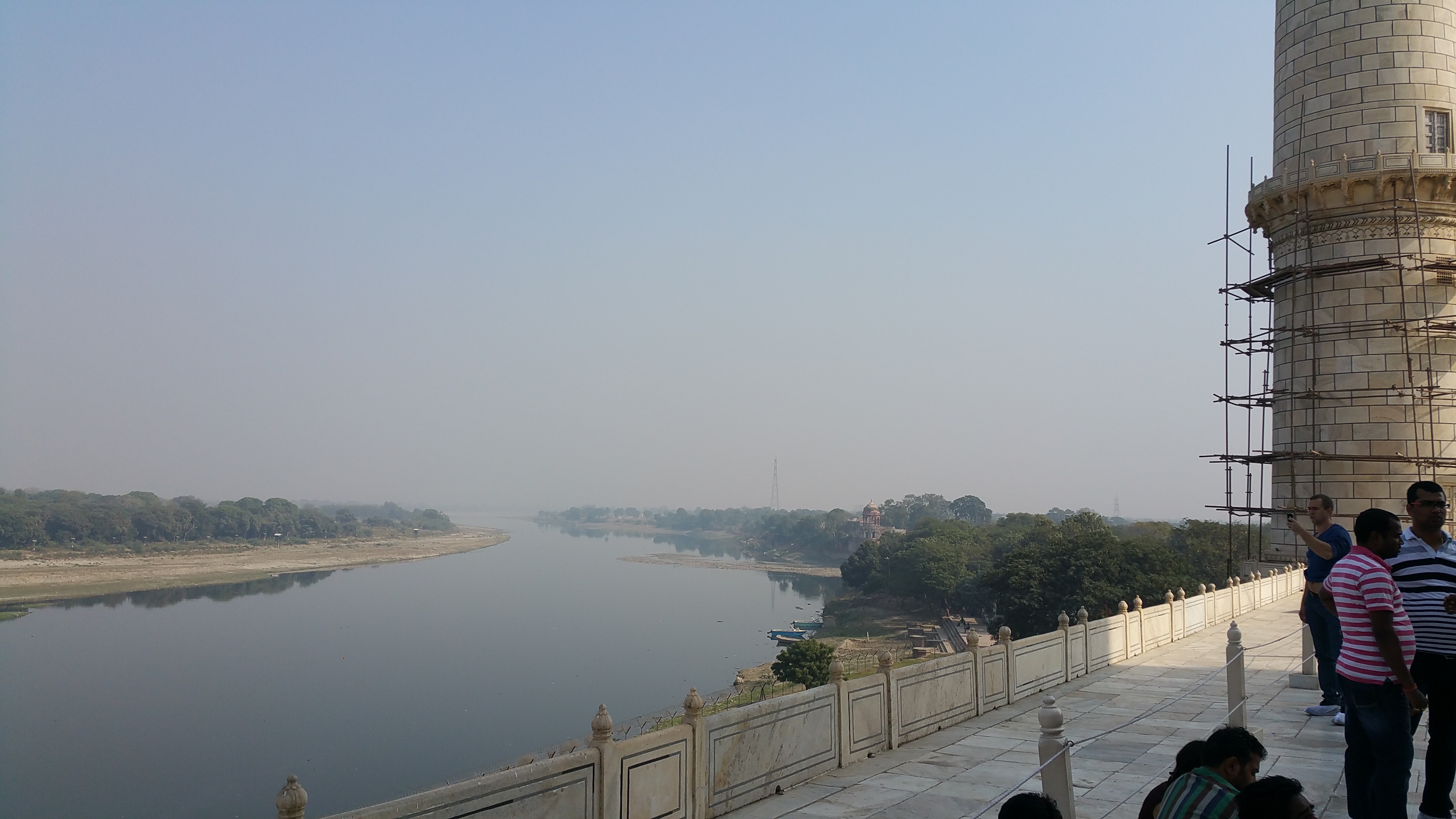 A view of the Yamuna River from the Taj Mahal. There was rumors that the Mughal Shah Jahan wanted to build a black Taj Mahal for himself across the river. His son eventually overthrew the Shah and imprisoned him.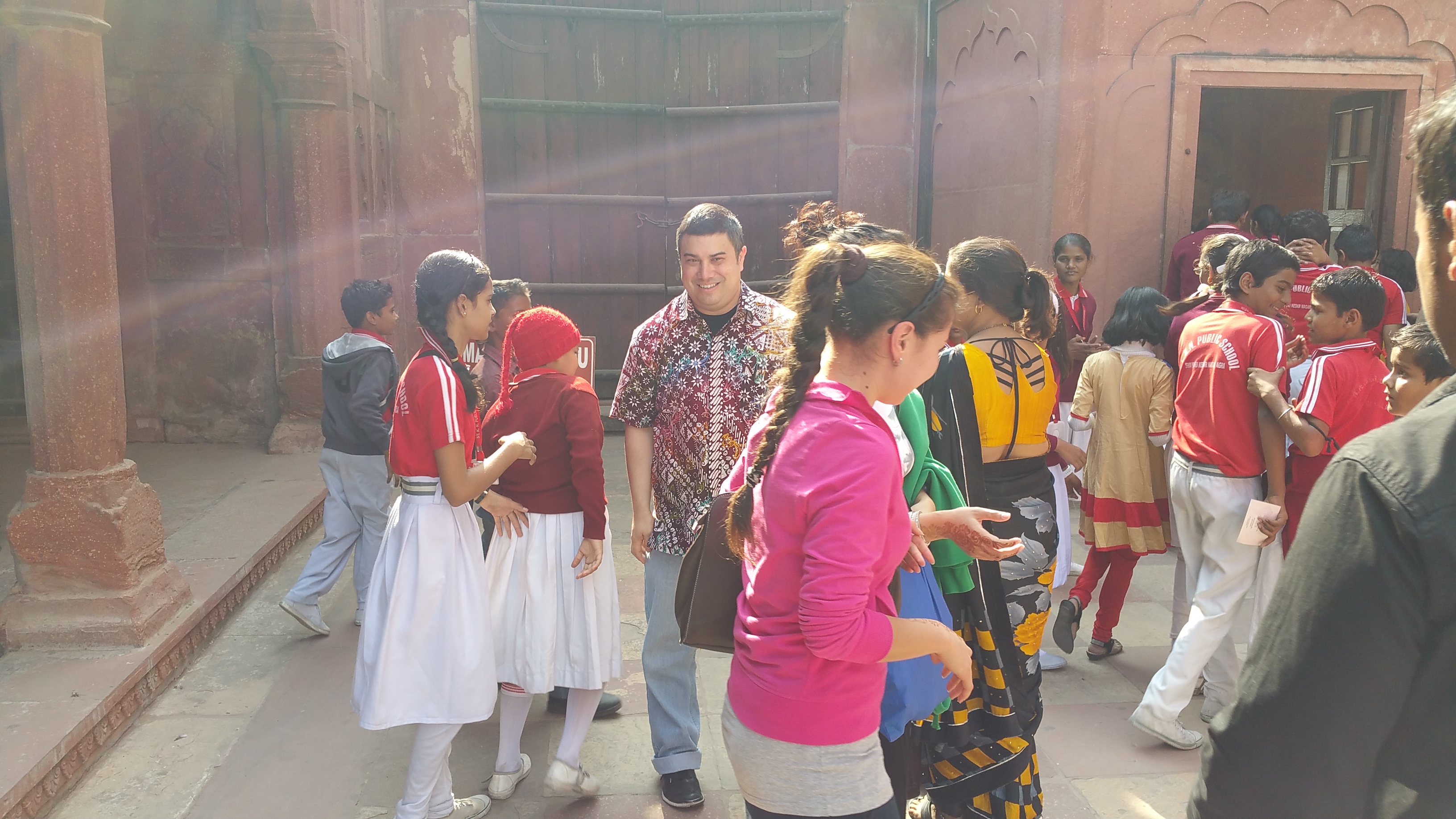 Just missed the shot but the Indian students all liked Aida and Zarina. You can see glimpse of our tour guide.
Great visit, must return again!
We spent nearly the whole day at the Taj Mahal. It was worth it. After this we drove back to New Dehli. My colleagues went shopping while I took a long nap back at the hotel. The Taj Mahal is worth another visit in my lifetime.